I'm in Amsterdam this week visiting my sweet friend Annabel.  As we have a lot of infusion-drinking and bike-riding and foraging to attend to, this week's post is short & sweet, just like this recipe. 
Notes to self:
Eat your peas.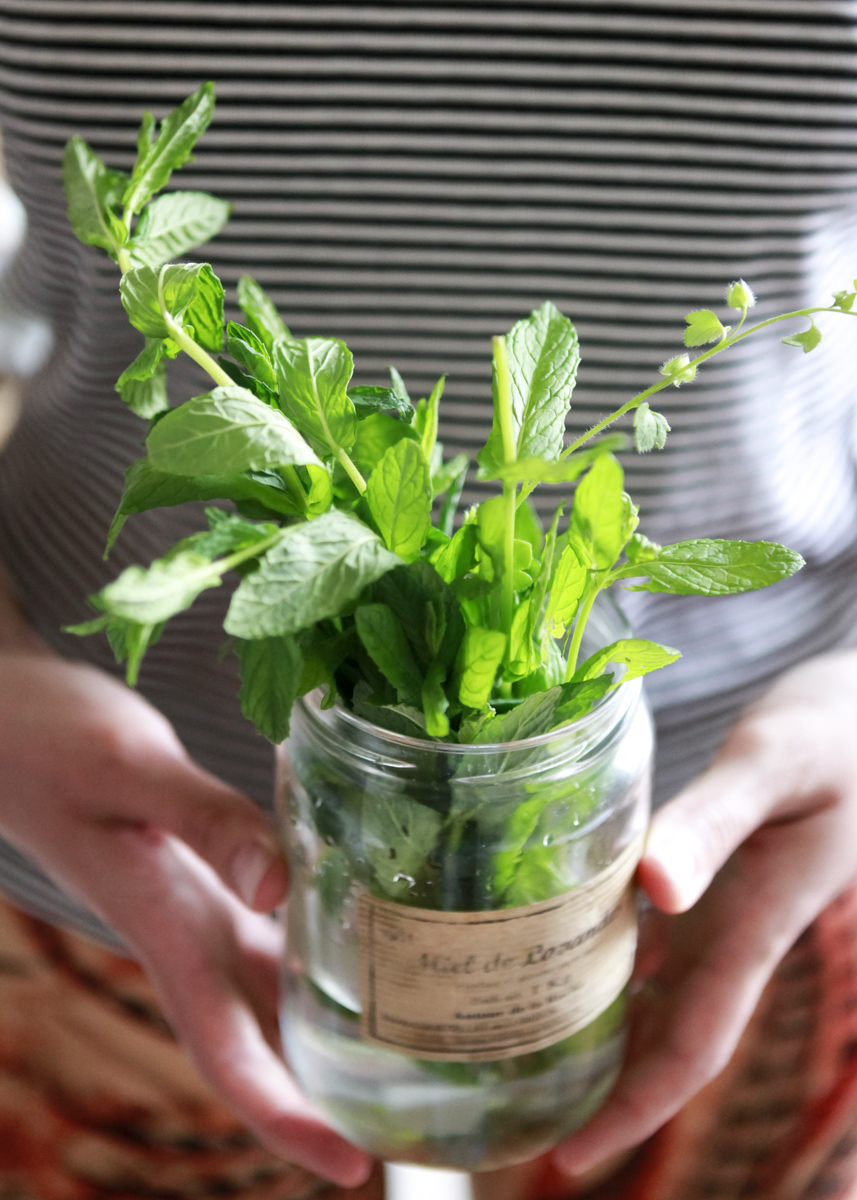 Store fresh herbs in water, in the fridge or in a shady spot on your counter.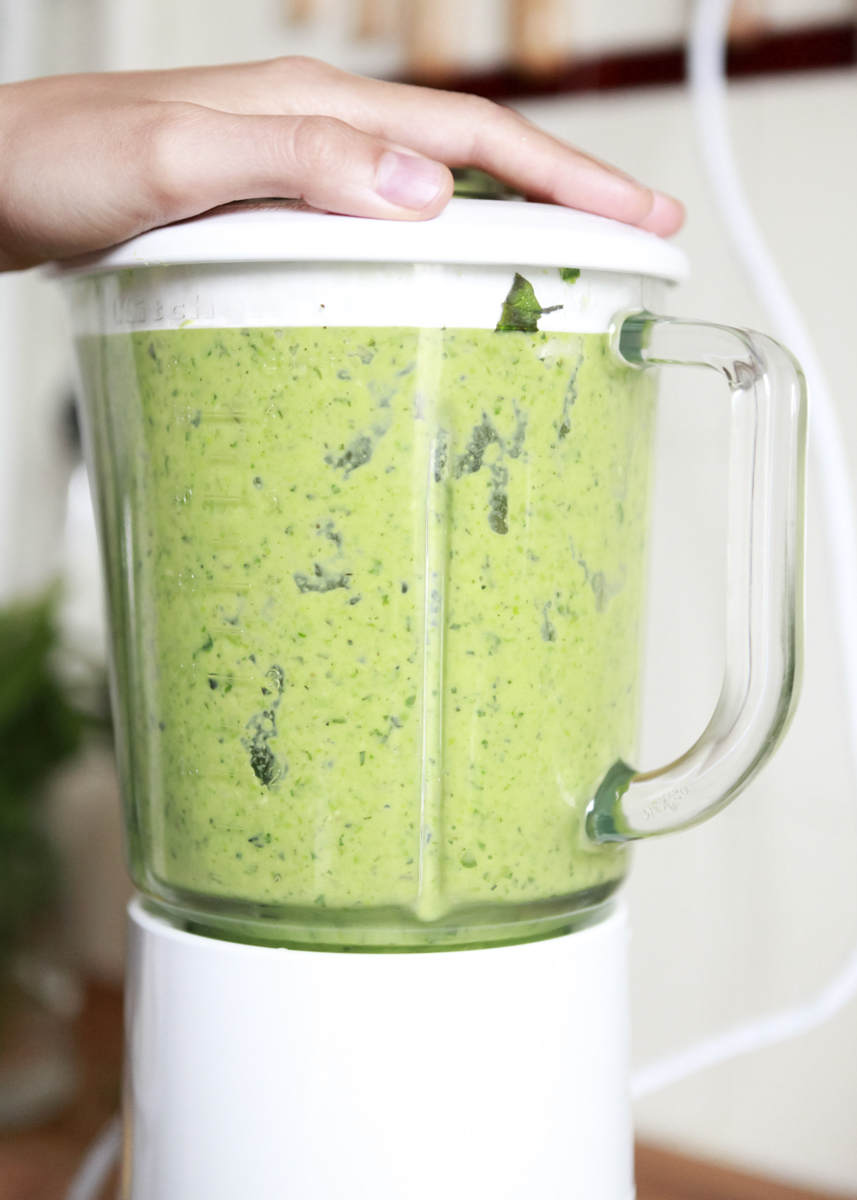 "Blend", "def.", "verb", 1.4: Form a harmonious combination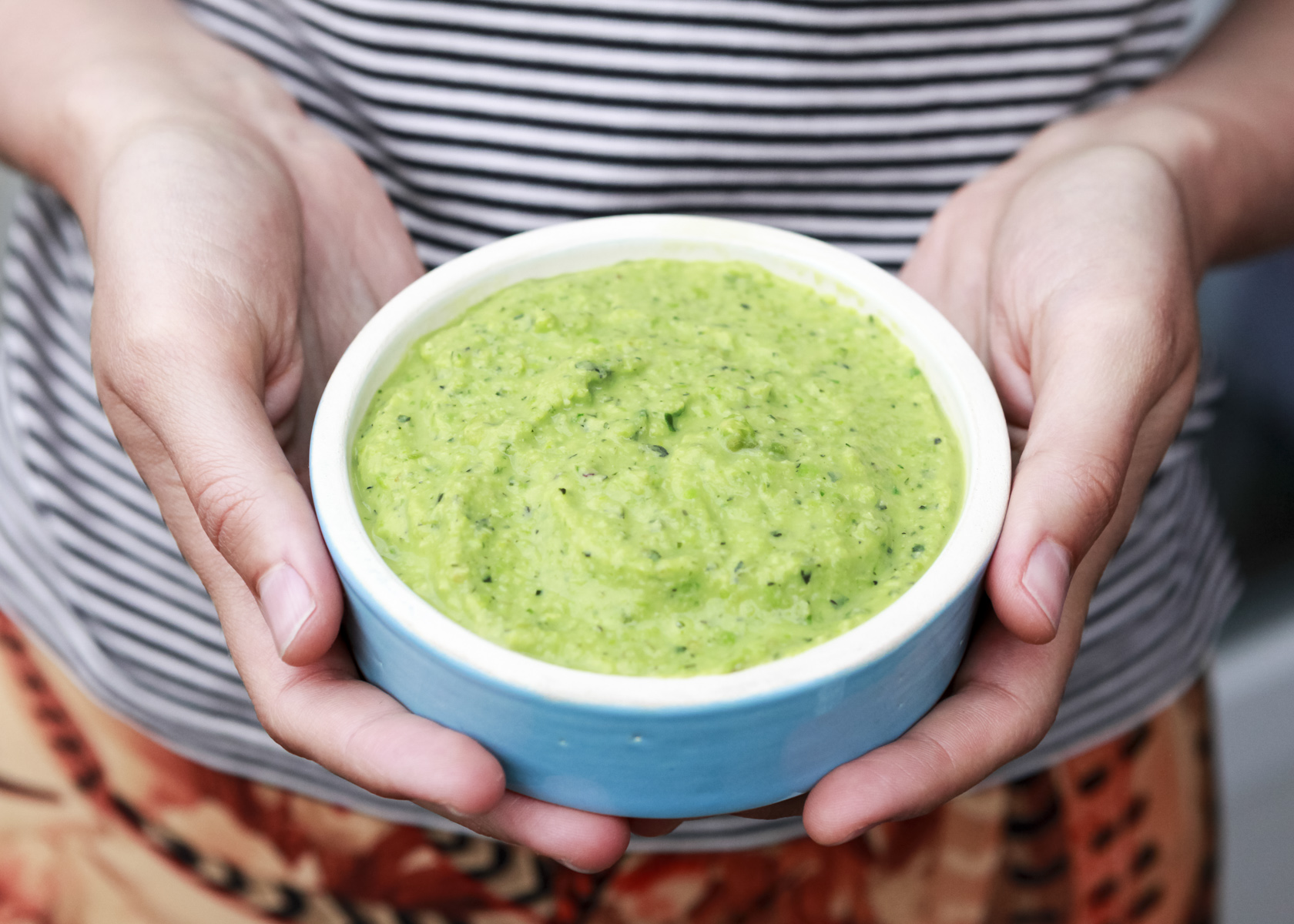 Make more harmonious combinations.
Ingredients
knob ghee
1cup fresh green peas, shelled
4 sprigs mint, chopped
2 stalks wild garlic, chopped
2 tablespoons yogurt, preferably raw
1 lemon, juiced
water, as needed
pinch salt
Directions
Put cast-iron pan on stove on medium-heat. Add ghee and let melt. Add peas to pan. Cook, stirring every so often, for 5 minutes, until peas are tender.
Add peas, mint, garlic, yogurt and lemon-juice to blender or food processor or big bowl. Blend or process or mash with a fork all together. Add water as needed to achieve desired consistency. Salt to taste.
Serve as a side-dish, as part of a sandwich, or enjoy on its own.
---
Mes amis Suisse: