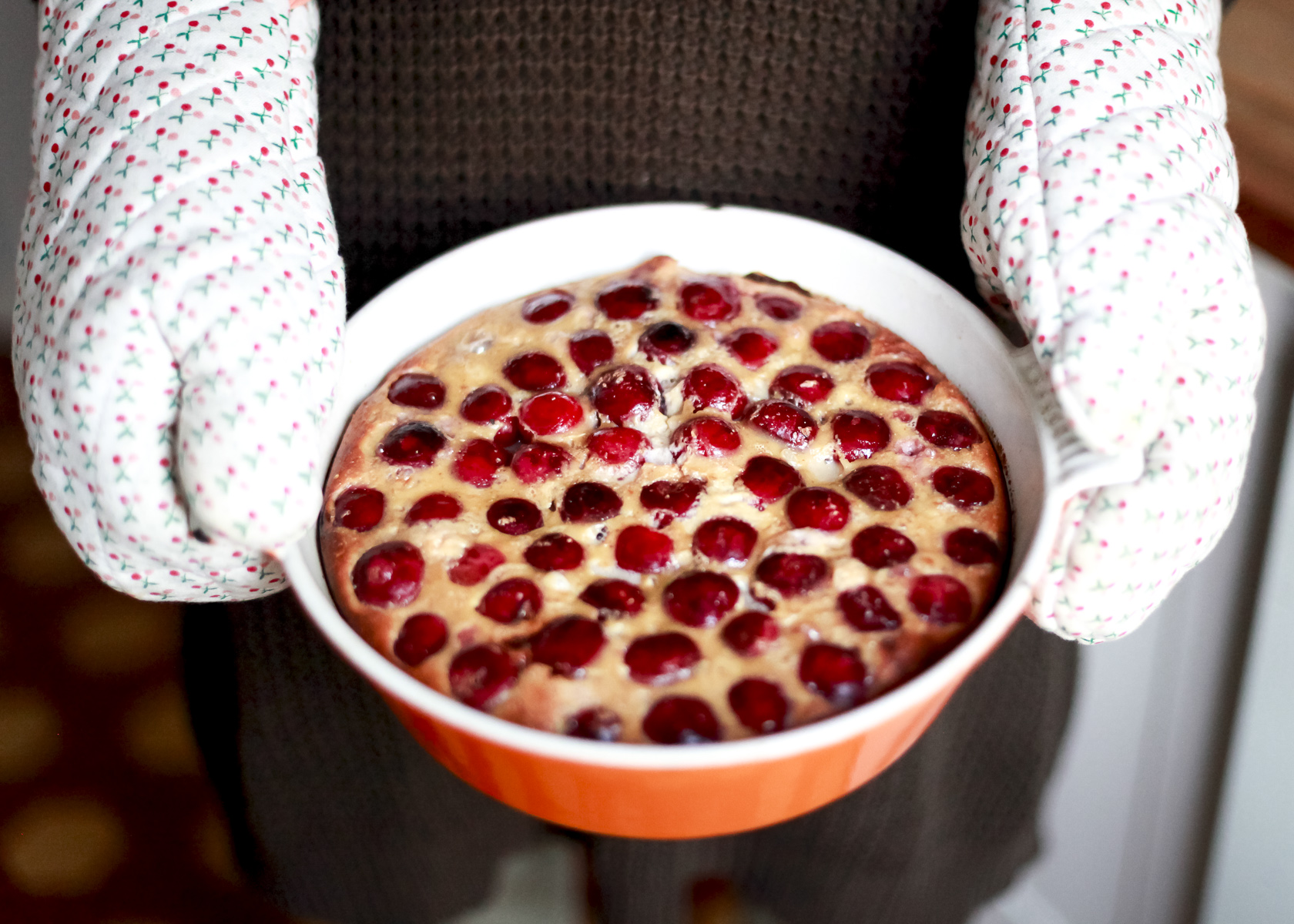 Long before my interest in lunar rhythms or yearly wheels, I celebrated the Summer solstice by chance.  Midsummer, or "midsommer" as I was introduced to it, is the longest day of the year, the official start of Summer and, perhaps, the national holiday of Sweden, similar in scope to the American fourth of July but without all the hot-dog-and-fireworks patriotism.  It was there, amongst maypoles and floral wreaths and silly songs and schnapps, that I was introduced to this kind of seasonal celebration: of abundance, community, fertility, light.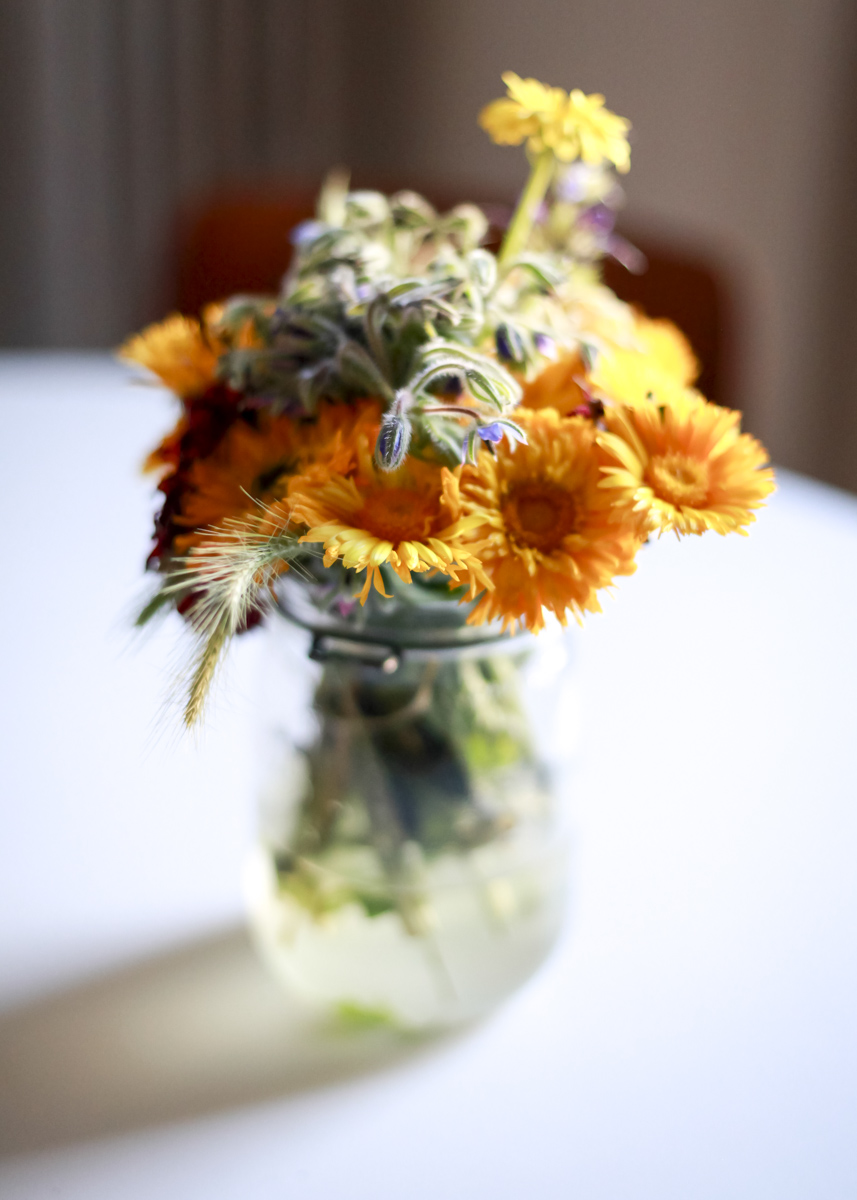 The first potatoes of summer, the first strawberries dipped in cream, a jar of pickled herring preserved and soured over Winter; these foods become precious, even worth national celebration, when considered after a long and dark Winter.
Geneva is at a far lower latitude than Sweden and though we've had strawberries for some weeks now and new potatoes for nearly a month, there is still something precious to celebrate: this week, the first sweet cherries appeared at the market, complete with a hand-written sign that read "goutez-moi" (taste me).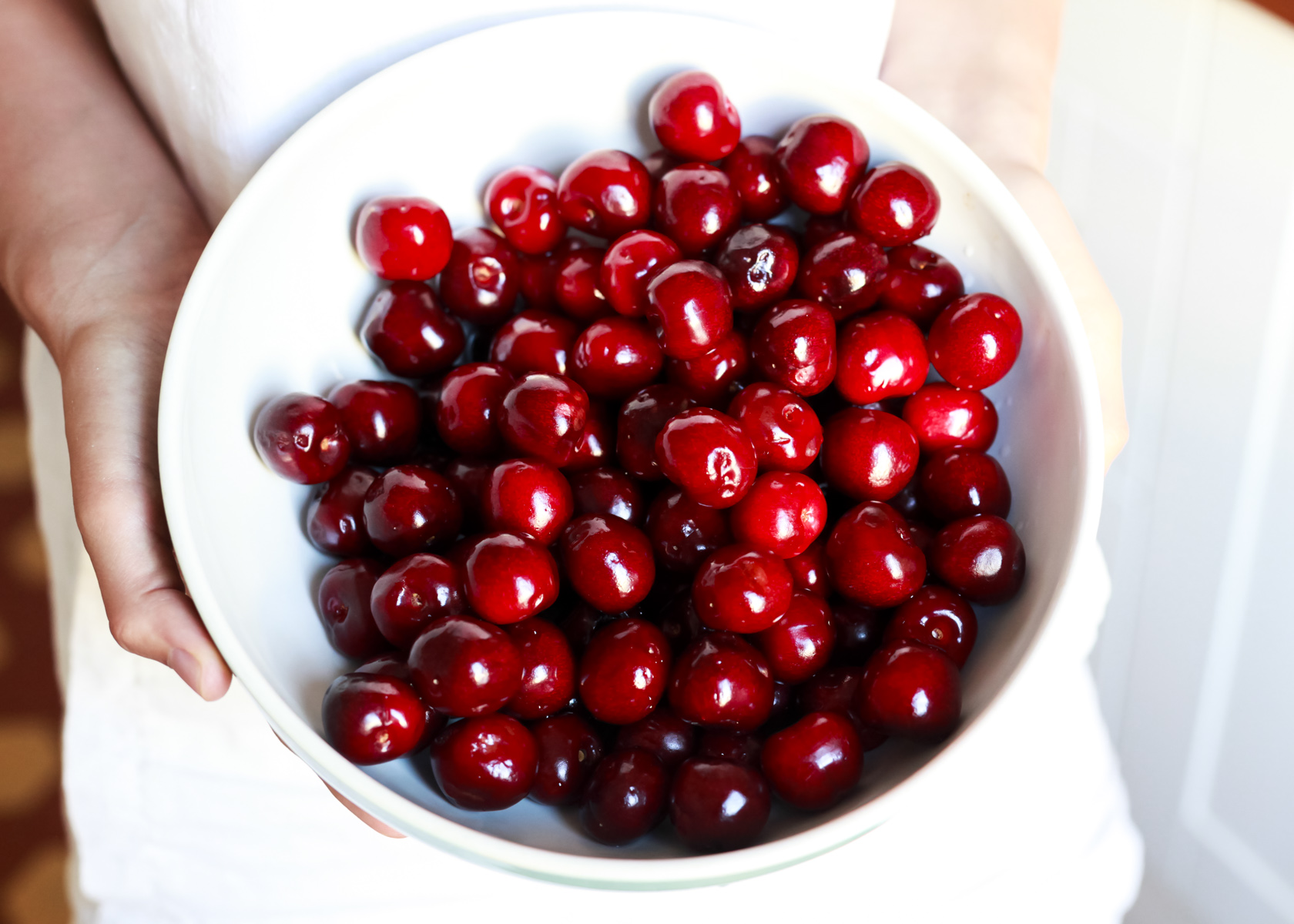 Cherries rarely appear so early where I'm from, four hours south of cherry capital, U.S.A (Traverse City, MI, by the way).  I remember a recipe from the Time-Life Foods of the World series in one of the "American Cooking" books–a picture from the 70s, a handsome group of friends clad in denim and gathered 'round a river, a fire, a cast-iron pan and a recipe for cherry pie.
As romantic as it is to think of making a cherry pie around a fire, lost in some far-west American wilds, I've found the reality to be far less so.  First, there's the pitting, then there's the crust, and by the time the pie's in the oven you feel like you've been cooped up in the kitchen all day. That's where this clafoutis comes in.
Clow-fow-what-is?!  Clafoutis is a lot more common around these near-to-France parts than in, say, Michigan.  As delicious (if very distinct from) cherry pie, clafoutis is as easy to make as pouring a flan-like batter over a cherry-filled pan.  And pitting?  Forget it!  Traditionally, the pits are left in the cherries as they release the same active compound in almond extract during baking.  So as long as you enjoy spitting pits (or, at least don't mind) from time to time it's a win/win.
This version of clafoutis does require a bit of foresight as the batter ferments overnight, which makes this midsummer treat that much more high-vibe.
Fermented Grains, The Easy Way
Can I share something with you that you might find a little crazy?  I try to eat only processed whole grains. Yep, you read that right.  Whether it's by sprouting, soaking or full-on fermenting, the grains that I eat have been "processed" according to age-old traditional nutritional wisdom.  From the sour-oat porridge of Wales to the paper-thin dosa of India, many cultures traditional grain-based foods begin with some period of fermentation.
Scientific evidence validates this traditional wisdom as grains contain phytic acid in their bran, or outer layer.  (Fallon, 452).  Untreated phytic acid combines with minerals like calcium, magnesium, copper, iron and zinc in the intestinal tract and block their absorption making a diet high in "unprocessed" whole grains an unwise choice, to say the least.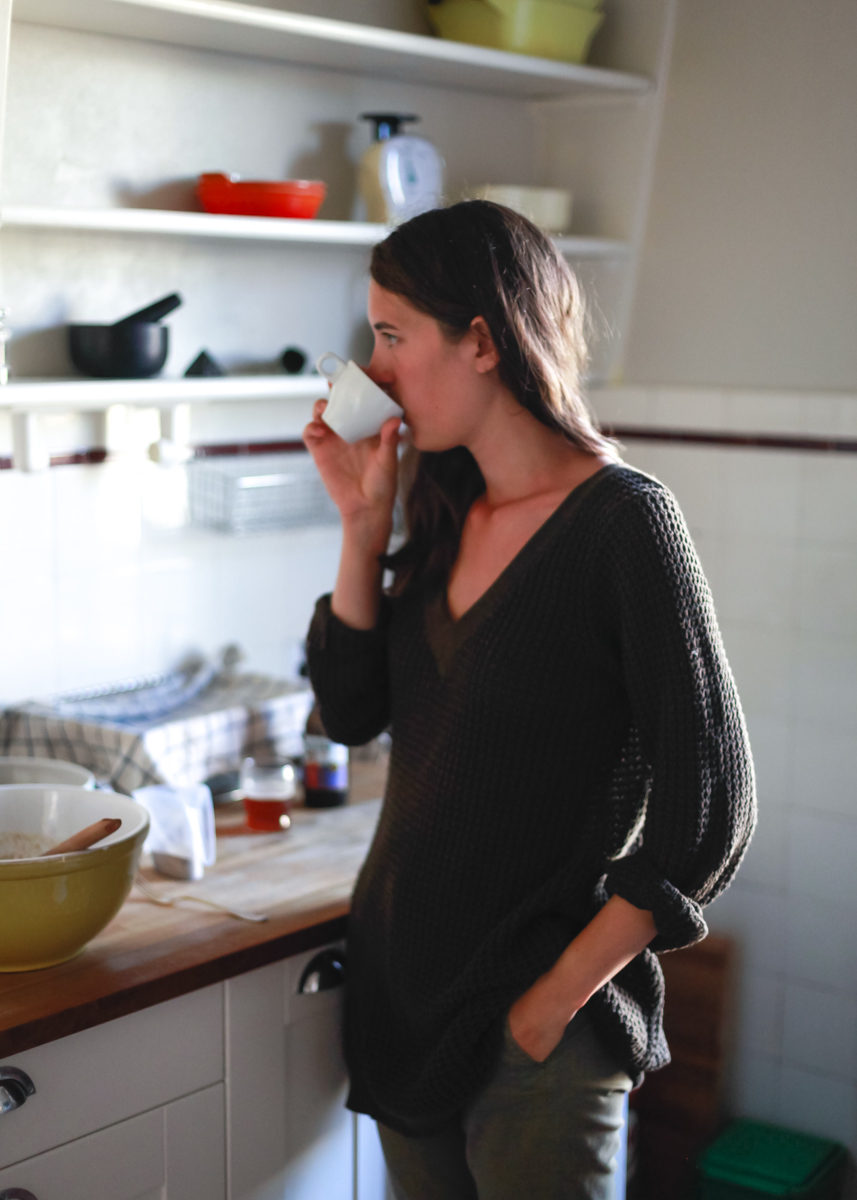 Soaking grains in warm, slightly acidic water for seven hours (or overnight) will neutralize a large portion of phytic acid.  Enzymes, lactobacilli and a slew of other helpful organisms formed during fermentation help to do this.  These same organisms also help "pre-digest" difficult to digest proteins, like gluten; which is why it's especially important to "process" gluten-containing grains (oats, wheat, barley, rye) and why sourdough-based breads and pastries are far easier on the digestive system than their commercially-risen brethren.
So what's the solution to making a whole-grain flour "processed" before using it in baking something, like, say, a clafoutis?  A sourdough starter is one option, but the growth and maintenance can be prickly for the non-bread-baker's among us and it's not really necessary to make a simple fermented dough.  In fact, all that is necessary is some yogurt or kefir or buttermilk and some time.
By allowing your flour to soak overnight in your dairy-ferment of choice, you're unlocking all of its nutritious potential.  Grains have gotten a bad reputation as of late (cough, "wheat belly") and one that is, in this baked-goods-lover's opinion, undeserved.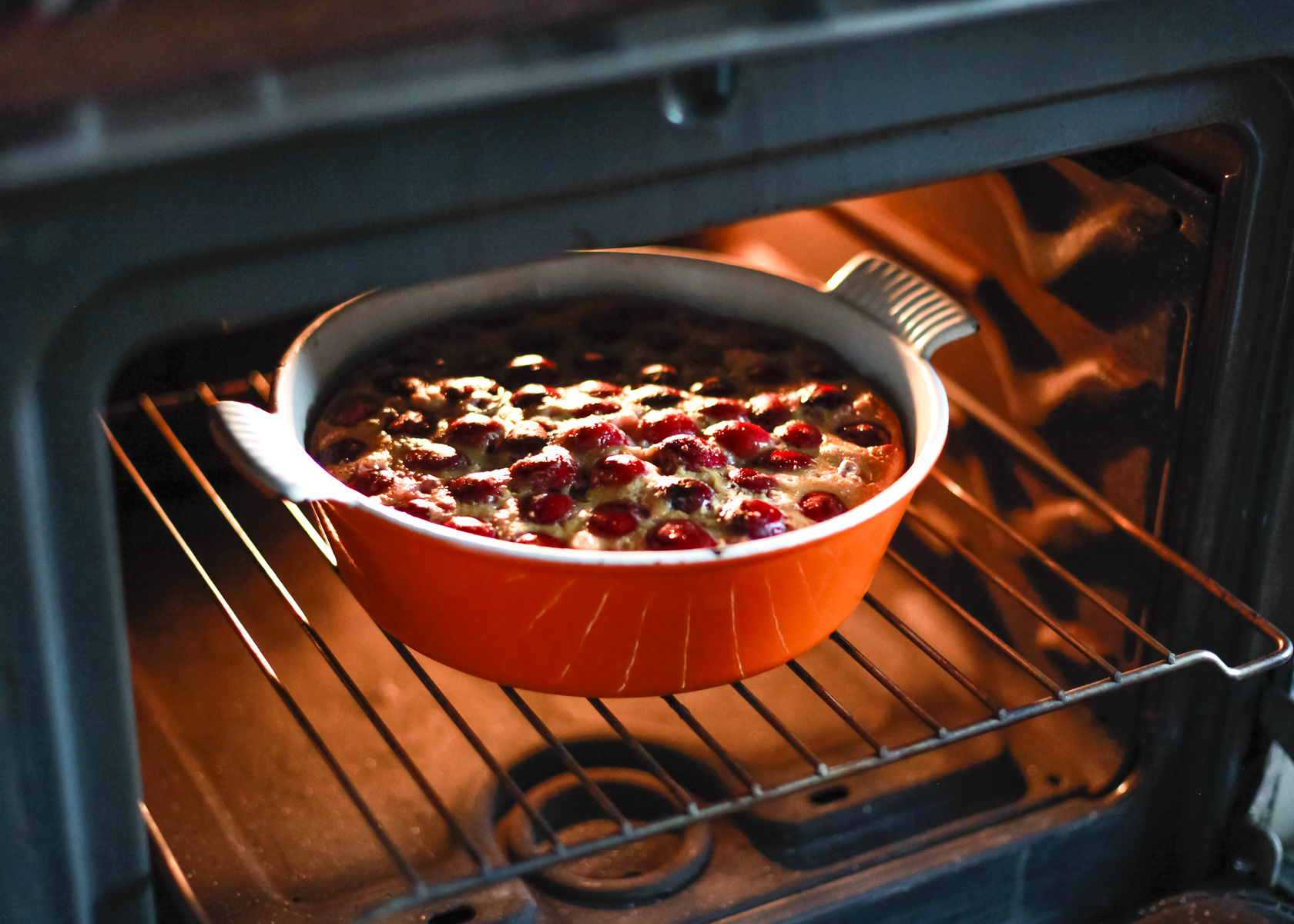 Midsummer Cherry Clafloutis
Ingredients
1/2 cup white flour
1/2 cup whole-wheat flour
1 & 1/4 cup buttermilk
3 eggs
1/2 cup rapadura (evaporated cane juice)
1 tablespoon vanilla extract
1 kilo or roughly 3 cups cherries
Directions
Mix flours and buttermilk together in a big mixing bowl. Let ferment overnight.
The next morning, heat over to 350 degrees F add eggs, 1/4 cup rapadura and vanilla and beat until frothy.
Pour a bit of the batter into a large, enamel baking dish. Add cherries, pressing down into dish. Pour over the rest of the batter. Place in oven and bake for 50 minutes, or until a fork-test comes out clean.
Serve warm & with a side of raw cream.
References:
Fallon, Sally, 1999, 2001. Nourishing Traditions. Washington, DC. Newstrends Publishing Inc.