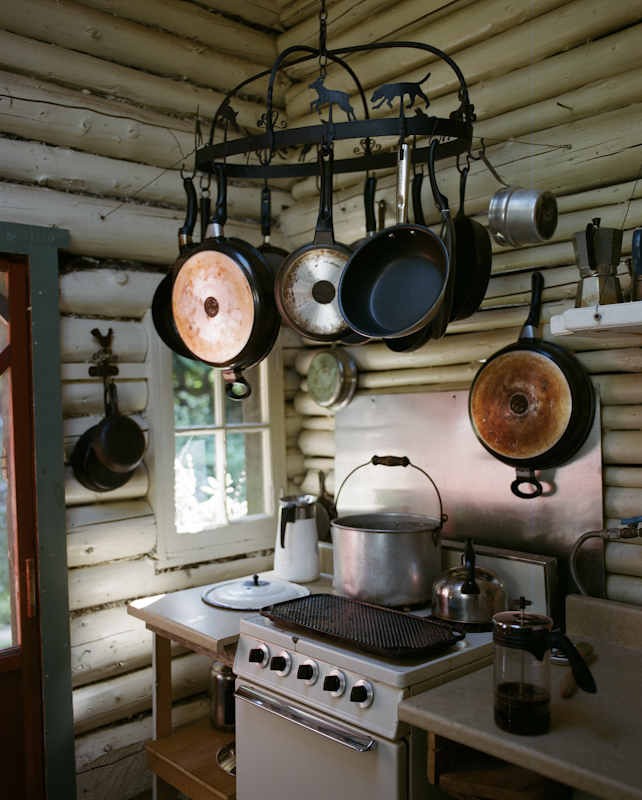 I started this blog while studying holistic nutrition in a program that leaned heavily toward the green-smoothie, the plant-based, the vegan perspective of health.  Most of my courses weren't objective or inclusive of other perspectives, and being the double Aquarian rebellious creature I am, I decided to name my blog meathead to make a point.
The point, which I was constantly bringing up during class (yes, I was that womyn), was that animal foods can, in fact, be part of a healthy, sustainable diet.  It all comes down to quality: was the animal raised on pasture, given access to clean water, fresh air, sunshine, were all parts of the animal used, how were those parts processed, and so on.  It all comes down to detail, which is often traded in for something less complicated.
I made this point in contrast to what I perceived as a kind of vegan militantism which I think is best illustrated by the following well-worn joke:
How do you find a vegan at a dinner party?  Don't worry, they'll find you.

Hehe. (#notallvegans).
In all seriousness, the truth of the matter is that, in trying to combat what I viewed as an unfair generalization, I became just as militant as the most passionate vegan and you wouldn't have been hard-pressed to point me out at a dinner party.  I was the one passing the butter and sermonizing.
Not long after graduating, I reached a middle ground, discharging much of that heated energy and changing the name of this blog to better suit my perspective (and predominately plant-based diet).  Still, there was a part of me that believed, deep-down, that my perspective–of incorporating traditionally raised animal foods–was right.  Meaning other perspectives were wrong.  #plightoftheAquarian
Lu and I just came back to Geneva after spending some weeks in N. America, a good chunk of those weeks in Montreal.  Our first stop was Jean Talon, the big farmer's market.  I'd been there before, but in Summer, and I was surprised to find that most foods were imported from afar.  It was hard enough to find a locally grown onion, let alone some animal foods–like grass-fed raw butter or eggs from pasture-raised hens–from a trustworthy source.
Later, we befriended a very lovely couple (s/o to Stephanie and Kevin!), who I learned are vegans.  And I could totally understand why.  While it's true that there were some high-vibe animal foods to be found, they were many times the cost of those same foods here or in other regions and they still took some serious seeking out.
They have, of course, their own reasons for their dietary perspective.  The issue of availability is just the catalyst that brought me to where I'm at now, which is a middle-ground w/ a much broader view.
For example, I used to think that eating animal foods was the most sustainable choice for folks living in northern climates.  I still believe that, but I can also see that we all (hopefully) do what we can.  I eat a very regional diet; I'm lucky enough to live in a city with access to locally-grown foods year round.  I also fly across the Atlantic ocean fairly often because I chose to move away from my home-continent and (unfortunately) couldn't take all of my family and friends with me.  Other than that, my main modes of transportation are my feet (and my bicycle) and, in Geneva, I often go many, many months without stepping foot in a car.  We all make our choices and I say we stop comparing them to each other.
I realize that for a lot of vegans it's an issue of ethics.  This is a tough nut to crack because it's entirely subjective.  I've personally spent many years working on farms, helping to care for animals and then bringing those animals to slaughter, later helping to butcher them.  I've seen the "whole cycle", and, from my vantage, this cycle is not disruptive to our kind of cosmic equilibrium but in harmony with it.  Consider that we share at least 42% of the same DNA with, not only animals, but also bananas and oak trees.  We're all connected and, for me personally, it makes sense to support the ethical treatment of farm animals by eating traditionally made animal foods from farmers I know and trust.  Maybe you 100% disagree with this perspective and think eating animals is just plain wrong.  That's fine, too, because, happily, we can all make up our own minds.
In terms of health–we all have individual dietary needs, different constitutions.  Take me, for instance.  I'm thin, with knobby joints that crack and pop; I tend toward dryness, cold, and can often feel like my thoughts are in the air, like I'm floating, out of body, feet off Earth.  Vata, melancholic, metal.  No matter what constitutional lens you're looking through, I'm the prime candidate for a diet supplemented with lots of grounding animal foods.  You may be a different constitution and may have totally different dietary needs.  And while it's true that there is scientific evidence pointing to the fact that certain nutrients are only bio-available in animal foods (B12, Vitamin D3, heme iron), as with all current scientific knowledge, we certainly don't know it all!  (Though, until we do learn more, I would still recommend for women vegans to supplement B12 and iron).
All that said, I'm far from vegan.  I eat animal foods daily and feel healthier doing so.  Yogurt, raw butter, bone-broth, eggs; these are all staples in my diet.  When I said before that I eat a predominately plant-based diet, that's true, too.  I tend to eat meat once, twice a week, sometimes in the form of a bloody steak, sometimes in the form of chicken liver pate, sometimes in the form of rabbit stew, but I generally try to focus on variety and using all parts of the animal.
If you're like me and animal foods are a part of your diet, I invite you to join me in this new movement.
The idea of Meatless Monday is many years old already and I think it's time for a paradigm change.
Why not Meat Monday?  (Or Tuesday, or whatever day works best for you for that matter).  Reserving one (or two, depending on your dietary needs) day of the week for meat eating instead of the inverse.
Never before have we had the option to eat meat at every single meal.  No matter how high-vibe your farmer is, if she were to supply every person in the community with that much meat, in dire straits she would be (in fact, this is the demand that led to the rise of factory farms, which are a true travesty for animals, farm workers, consumers, our planet).
On Mondays, I'll be posting a personal recipe or a handful of recipes from around the web to inspire you.  Meat Monday is on!
Note:  Each one of us has individual dietary needs, so if you are or are cooking for a growing child, a pregnant or breastfeeding womyn, an olympian-like athlete,  folks 60+, or someone w/ a chronic illness than please make the appropriate choice for your set of needs. 
Links
I think it's rained for a week straight here and this Irish-inspired beef and stout pie looks like the perfect meal to end a wet-ass day.
At the market just over the border in France, I always see so many intimidating meats–quail, pheasant, duck.  This slow-roasted duck how-to is some much needed encouragement to expand my horizons.
Rabbit is one of the most sustainable meats and it's super delicious.  Roasted w/ chile sauce?  Yes, please.
Am always looking for ways to make beef liver less funky and drenching it in cream-sauce seems like a perfect solution.