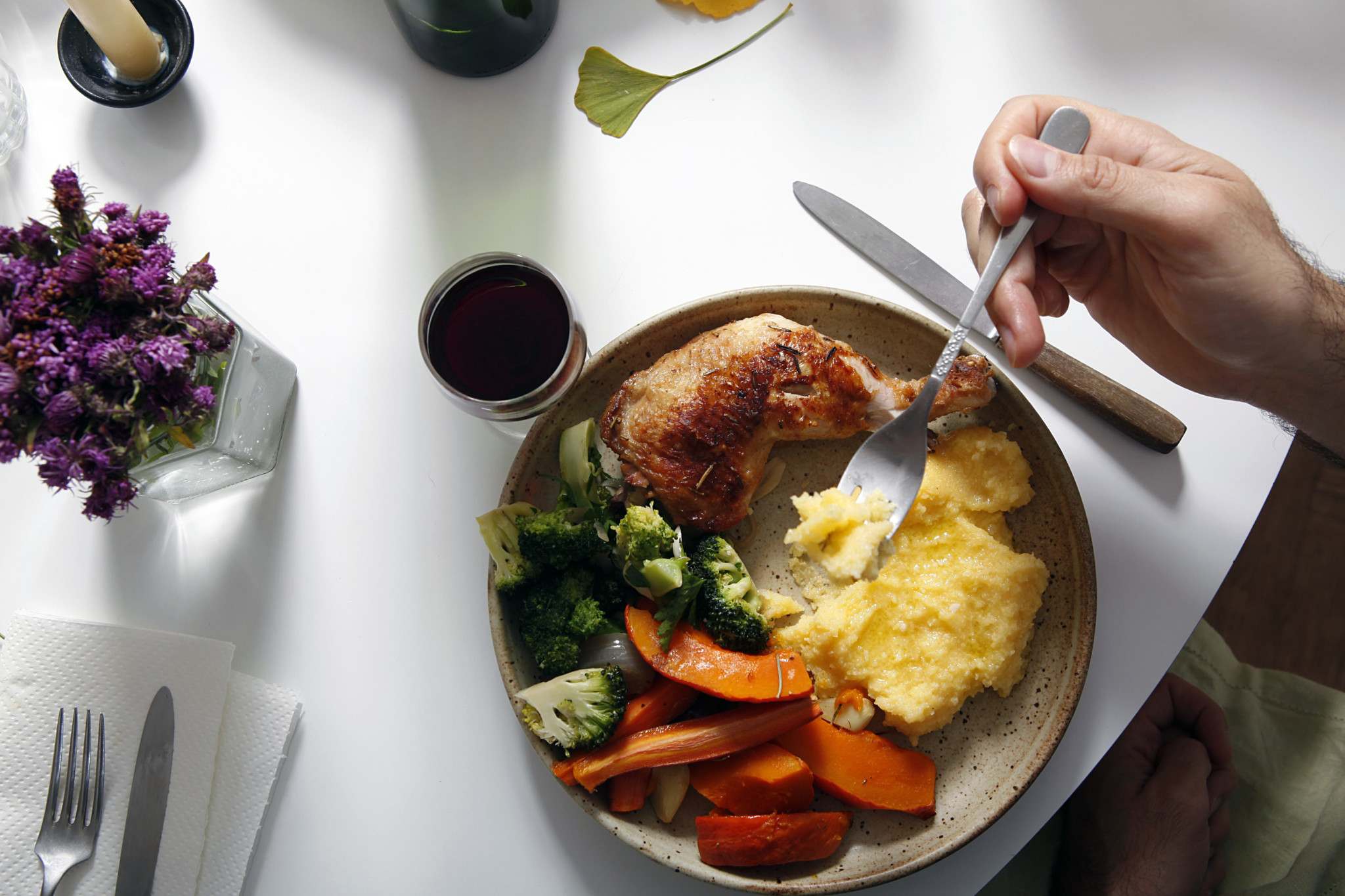 (Featuring my friend Marcos's hand)
Every year as Samhain approaches I get to thinking about my ancestors, specifically my grandma Stella, with whom I was really close; all the ways in which, even though she's passed on, we're still close, the ways in which she's still here, walking beside me.
You probably know this holiday by its other name.  Like many other festivities (Christmas, Easter), Halloween originated during pagan times, when the connection to Earth Spirit was a palpable piece of our lives.
Samhain's pagan roots have more to do with this kind of ancestral thinking and remembering than with pillowcases weighed down with chocolates, cotton cobwebs strung up in eaves, tealight flickering from the innards of a pumpkin, fake blood splattered across painted face.
Samhain, or the in-between point between the Autumn Equinox (Mabon) and the Winter Solstice (Yule), was believed to be the time when the "veil" between our world and the Otherworld was thinnest.
This makes sense seasonally: nights are longer, trees have lost their leaves, there's a chill in the air that's dug in its heels, committed.  The world around us is dying, shedding what is no longer needed in preparation for the season of stillness ahead.  And so, in many folkloric traditions, Samhain is a time to connect with those that have done the same, those that have passed from this world to the next.  An occasion to communicate with our ancestors, to honor them, in whatever way we so choose.
The most communal way, in my opinion, is through food.  Now, my grandma Stella was a chef and what the francophones amongst us would call a gourmande, but I believe that even if your grandparent was more comfortable in the garden or at the racetracks or behind a fishing pole, chances are there's some memory you have of them that involves food: the DQ soft-serve you'd get with them whenever they came for a visit, a hot-dog at a ball game, a specific brand of potato chips, a recipe that'd been passed down for matzo ball soup, sauerkraut, dolma, fry bread, kimchee.
I found this recipe for pan-roasted chicken thighs in the archives of Bon Appétit a while back, and I've been making it often ever since.  It tastes familiar, like the chicken my grandma used to make, also pan-roasted.  Her version was "breaded" with crushed cornflakes–less an Eastern European tradition than a Long-Island one.  The pan of perfectly crispy chicken gingerly positioned in the center of her flecked table, with sides of potato salad and coleslaw in Summer, mashed potatoes and green beans in Winter.  I can't think of a more comforting meal, a meal that makes me feel more nourished, in all senses of the word.

If I put my nutritionist chapeau on, I can think of how nutritive chicken is: high in protein, or the building-blocks of our muscles, our cells, high in fat-soluble vitamins and the fat needed for their assimilation, rich in vitamin B6, selenium, magnesium, iron; the added benefit of the bones which make a mineral-rich broth.
Taking that hat off, I'm met with so much else.  I think of how precious meat was once considered (before the advent of factory farms), and still is.  Taking an animal's life is a sacred act, part of a sacred cycle; the plants which give their lives to nourish the chicken, the chicken which gives its life to nourish us, our bodies which, eventually, give themselves back to the soil, and on, and on.  When we invite other people to our table, when we offer to share this valuable food with them; these gestures lend so much more to the equation than the recommended daily intake of magnesium.
I think of the time spent preparing the chicken.  This is a simple recipe, but it does require attention to the stove, time passed in the kitchen.
I think of my grandma, all the afternoons and evenings spent gathered around her kitchen table, all the games of Scrabble played–after the pans were picked clean.  I think of how curious she was about my life, how attentive a listener, her laugh.  I think of the love she had for me, a love that felt limitless, bigger than I could ever hold in arms or mind.  All these things, all this love contained in a chicken thigh.  Comfort food, indeed.
And of course, there's also this undeniable fact: a crispy poultry thigh, roasted in its own sputtering fat tastes damn good.
I made this recipe this past Samhain, nestling pan in the center of my table, inviting family and friends to gather 'round, passing along some of grandma Stella-style love.
Pan-Roasted Chicken Thighs
From Bon Appétit
Ingredients:
4 chicken thighs (preferably from pasture-raised chickens)
chunky salt
sprinkle of aromatic (dried or fresh rosemary or sage or thyme)
knob ghee
Instructions:
Preheat oven to 475 F.  Place a cast-iron pan on stove and add ghee.  Turn heat to high.  Sprinkle salt and aromatics on chicken.
When pan is nice and hot, arrange chicken thighs skin side down in pan.  Cook on high heat for 2 minutes.
Lower heat to medium, cook for another 12 minutes.
Move pan to the oven and cook for another 12 minutes.
Take pan out of the oven, flip chicken and cook for another 5 minutes.
Let rest for 5 minutes, serve and enjoy!