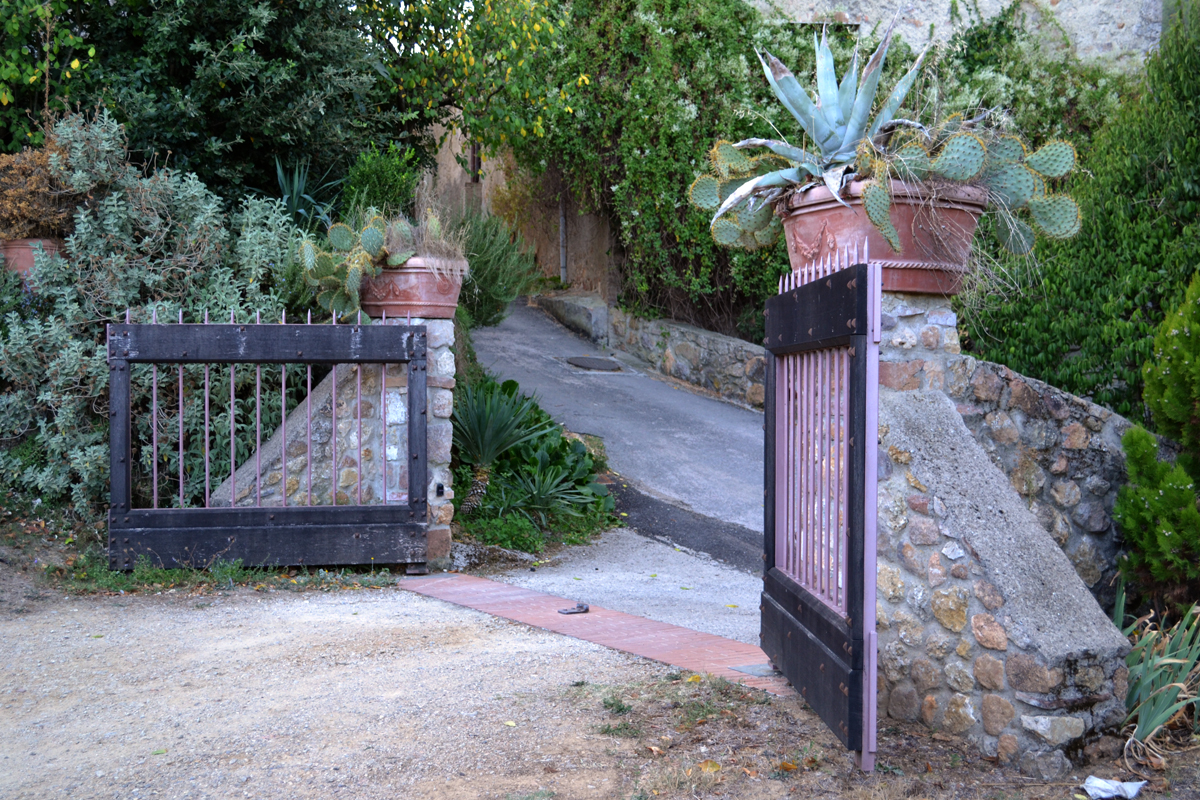 This Meat Monday I'm sharing two recipes from one of my favorite cookbooks, gifted to me by a dear friend eons ago.
Honey from a Weed: Fasting and Feasting in Tuscany, Catalonia, The Cyclades and Apulia.
Written by Patience Gray, it's an autobiographical cookbook of sorts, based on her time living in remote regions of Mediterranea, where her partner's passions (he, a sculptor, there, marble) brought them.
With chapter titles like Fire, Vegetable Heritage, Some Products of the Pig, Apropos of Salt Herring, and, of course, Fasting, Feasting, it's a charming thing to pick up and pore into and dream of a different time, a time where Meat Monday was practiced by most (out of necessity, but also, I like to think, in harmony w/ the rhythm of the region), and all parts of the animal were put to use.
I'm sharing 2 recipes for 1 cut of meat that is particularly daunting: tongue.  Growing up with an Iraqi, where cold tongue sandwiches were a typical snack, grandmother, I was no stranger to tongue.  There it was, in crystal plate, on Passover table, pounded then boiled and, honestly, looking no different than tenderloin.
I haven't ever cooked tongue myself, so I'm posting these recipes to light proverbial fire under derrière.  Have you ever cooked tongue?  Would you consider trying it?

Hopefully these recipes inspire you.  (To try tongue and also to check out Gray's book, the way she weaves her real-life experiences into her recipes, her conversational style, it's all incredibly inspiring and refreshing, even 30 years after its original publication).
Lingue di Vitello in Salsa di Ciliegie Marasche // Calves' tongue w/ morello cherry sauce
By Patience Gray
This recipe derives from growing morello cherries in the garden
Ingredients:
2 calves tongues each weighing about 1/2 kilo (1 lb 2 oz)
sea salt
Aromatics:
1/2 an onion
a carrot
a piece of celery
6 juniper berries
For the sauce:
3 or 4 tablespoons of morello cherry jam
a wine glass of six-year-old red wine
40 g (1 1/2 oz) butter
a wine glass of reduced broth
Directions:
Rub the tongues with sea salt and put them in an earthenware crock for 24 hours packed with a little sea salt above and below
Next day: rinse the tongues and put them in a pan, cover with water, bring to a boil and smmer with the aromatics for 1 1/2 hours, covered, on a low heat.  Leave to cool in the broth.
Take them out of the pan, peel and trim them, then replace them to keep hot in the liaquor which you have quickly heated and reduced.
If you have made the morello cherry jam or have managed to buy some prepare the sauce:
Put the butter in a pan large enough to take the tongues, add several spoonfuls of morello jam, melt it stirring on a low heat with the butter, then add a wineglass of red wine and very little of the hot broth, passed through a strainer.  Put the tongues into the sauce, still on a low heat, to absorb the colour and the flavour; after a few minutes turn them over and simmer for another few minutes.
Set the tongues on a white flat dish and pour the scarce sauce complete with cherries over them.  To carve: slice them horizontally, in thin slices.  Very simple and delicious.
Lingua Salmistrata // Pickled Ox Tongue
By Patience Gray
One of the sights in winter in the Veneto–pickled tongues, magnificent, in butchers' shops.  Here is the Venetian principle of pickling them, producing not only a fine colour but an agreeable flavour.  (Calves' feet, a calf's head or a piece of belly of pork can conveniently be put into the pickle at the same time).
The Pickle:
Dissolve 1 1/2 kilos (3lb 6oz) of sea salt in 5 litres (180fl oz) of water with 150g (5oz) saltpetre (from a chemist).  Add 300g (11oz) brown molasses, boil for a few minutes, then add a branch of thyme, a twig of rosemary, 2 or 3 leaves of sage, 3 or 4 bayleaves, a dozen juniper berries and a dozen peppercorns, all confined in a muslin bag, and leave till cold.  This takes some hours.
Pour the liquor over the ox tongue in a glazed earthenware crock (or a stoneware crock should you have one), put a clean board over the meat and weight it with a large pebble or non-porous stone to keep the tongue immersed. Leave for a week in the pickle.  (In the depth of winter it can stay longer).
To Cook It:
Take it out and immerse in tepid water for a few hours to remove some of the salt.  Then put it in a large marmite with plenty of cold water to cover.  Bring to a boil, skim off the scum as it rises, then simmer slowly–25 minutes for every 1/2 kilo (1lb 2oz) and 1/2 an hour besides–with the lid on.  It takes longer than a fresh tongue because the saltpetre has the effect of slightly toughening the meat.  Throw away the cooking water.  The scarlet tongue, peeled and trimmed of its little bones and excess fat, is served hot with a passato di patate, leaf spinach and salsa verde and mostarda di frutta.