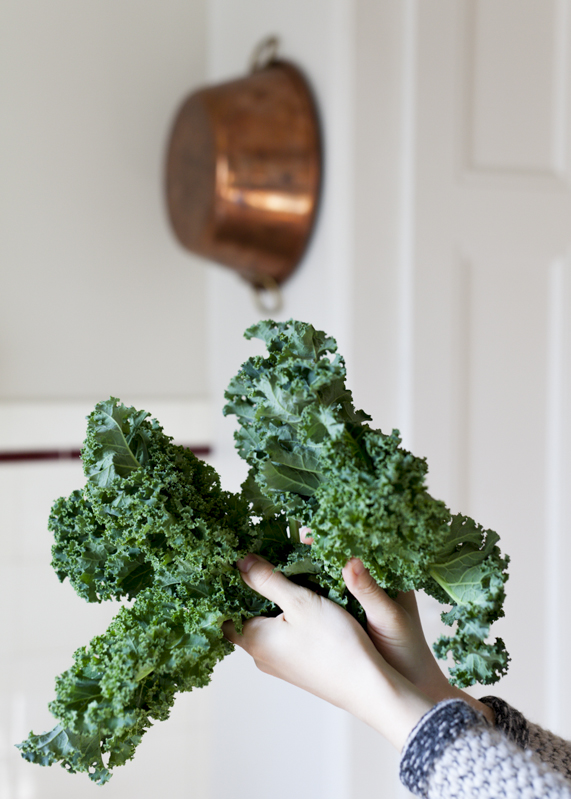 Is it just me or has the sway of what is #trending become that much stronger these past few years?  The web has become a looking glass into the apartments, the closets, the kitchens, the cafes, the "lifestyles" of inspiring folks around the world.  #Inspo is to be found everywhere, and, ironically, its effect has been to prune away nuance in favor of #trends, which have begun to shape the most fundamental parts of our lives, including what we eat.  Especially what we eat.
Food trends have existed for a good, long while.  Wherever there was abundance, there were foods that rose and fell in and out of fashion (like the Roman tradition of stuffing a bird within a bird within a bird which has, incidentally, cycled back as the "turducken").  In the last five or six decades, since food production was taken out of the hands of individuals and placed in the proverbial hands of industry, these trends became broader, more globalized.  Suddenly, you could eat the same Kraft dinner in Calgary, Canada as in Mumbai, India as in Christchurch, New Zealand.
In the past decade, we've turned away from industrial foods like Kraft dinners but the globalized food trend has only grown: the açai smoothie bowl, the green juice, the spiralized zucchini noodle, the avocado toast, the raw kale and quinoa salad.  No matter where you're living, you've probably tried at least a couple of these foods in the last years, n'est-ce pas?  I sure have.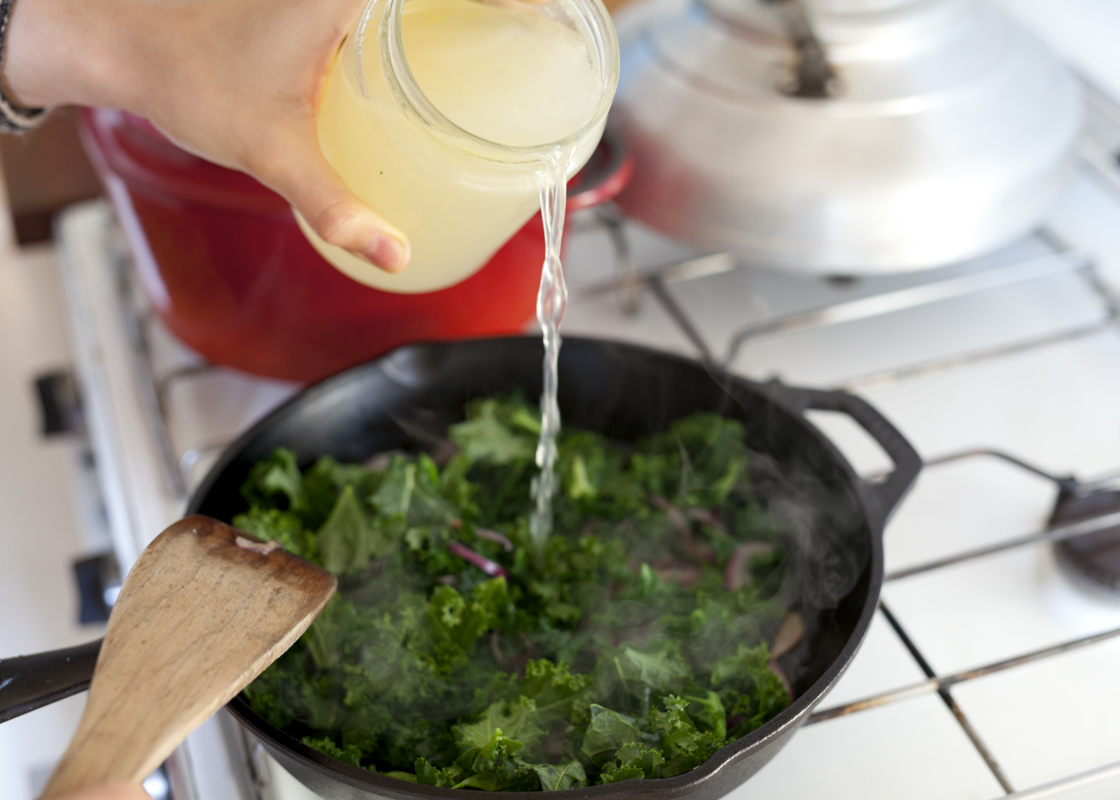 Especially, the last one.  The raw kale and quinoa salad.  I must have made this salad at least three (or thirty) dozen times along my learning-the-ropes-of-nourishing-myself way.  But, the thing is, I don't love raw kale.  In fact, I don't even really like it.  If I'm totally honest, I never have.  No matter how tenderly its massaged, it's still sort of, well, rough, and the time it takes to chew one forkful can feel like an eternity (the mastication of a never-ending bowl of raw kale is, I believe, Dante's 8th circle of Hell).
So why was I eating so much of it?  Because it was so damn good for me.  At the time, in the early twenty-tens, raw kale and quinoa seemed the pinnacle of health-food, of "clean-eating", and different versions of the combination flooded the web.  W/ so many folks singing its praises, who was I to think differently?
Six years further along my nutrition camino, I'm here to tell you that raw kale ain't it, at least nutritionally speaking.  In fact, all of those dark, leafy greens that are so damn good for you (like chard, collard greens, spinach) are 10x better when they're not only cooked, but well-cooked.  I'm talking about a good 20-minute simmer on the stove.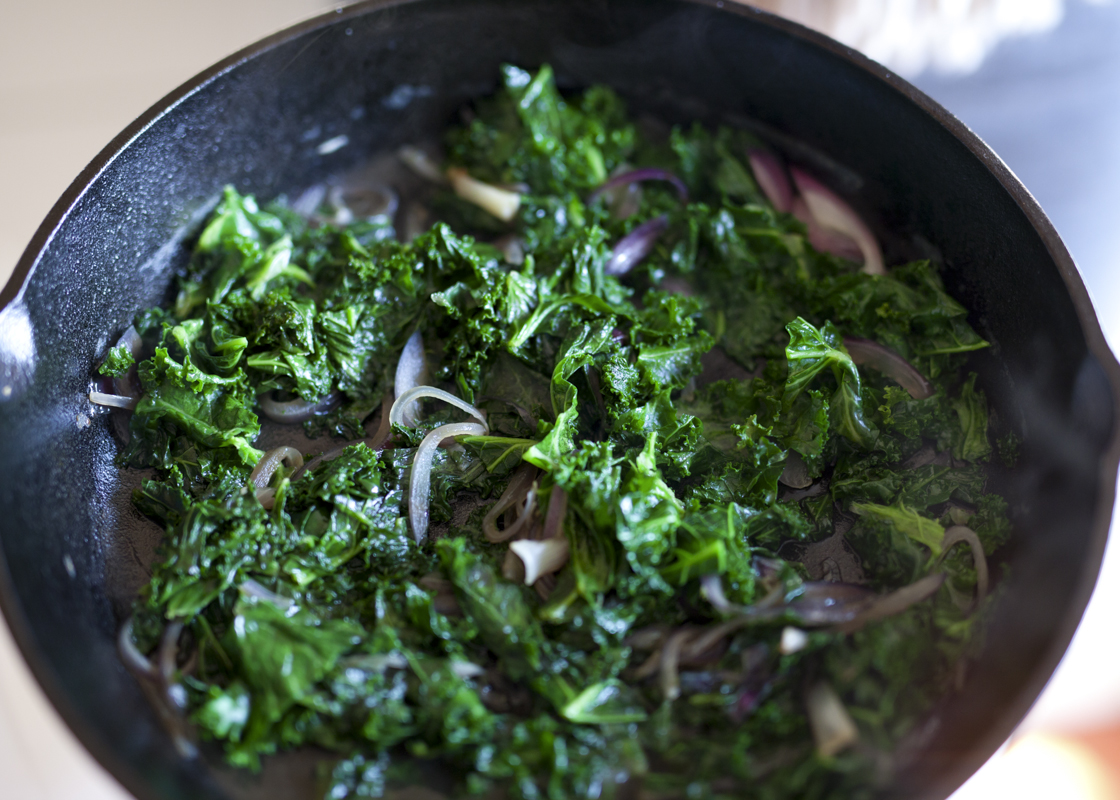 Cook Yr Greens, Break Thru The Walls
Cooking is alchemy.  Something new is created w/ the addition of the elements–fire, water, oxygen–and time.  The raw food movement has a point: some foods do lose nutrients during this process (milk is one of the best examples).  But the majority of foods, specifically plant foods, benefit greatly from this alchemical process.
All of plant-foods' nutritional juiciness–the vitamins, minerals and other nutrients–are stored in their cells, which are surrounded by walls.  These walls are made to withstand breakage and to protect the cells, thus it's necessary to "break through the walls" if you want to obtain all those juicy nutrients.  Cooking or other alchemical processes like fermenting, sprouting, and preserving are all methods of breaking through the walls and "unlocking" nutrients.
In regards to dark leafy greens, specifically, it's important to remember that certain nutrients like vitamins A, E and K are fat-soluble, meaning they need to be eaten w/ a fat in order to be absorbed by our bodies.  Kale and the other dark leafies are super-sources of vitamins K and A, so choosing a cooking option that includes a fat, like sautéing, "breaks through" yet another wall, letting you get the most out of yr greens.
Lately, I've been braising my greens in some mineral-rich bone-broth.  It's a simple way to incorporate more bone-broth in my day (when I'm not feeling like straight-sipping on a mug), and makes a tough green like kale absolutely silky.  I'm always amazed at the color at the end–a rich algae-green,–and how much the greens cook down, making the daily recommendation of 3-4 cups of dark leafies feasible.
Are broth and kale both #trending?  Yep, definitely so, but this is a recipe based on traditions not trends and it's one that not only makes me feel good but also tastes heavenly.  Give it a try and consider that the rise of food trends isn't a bad thing, it's just important to remember to think and to eat for yourself.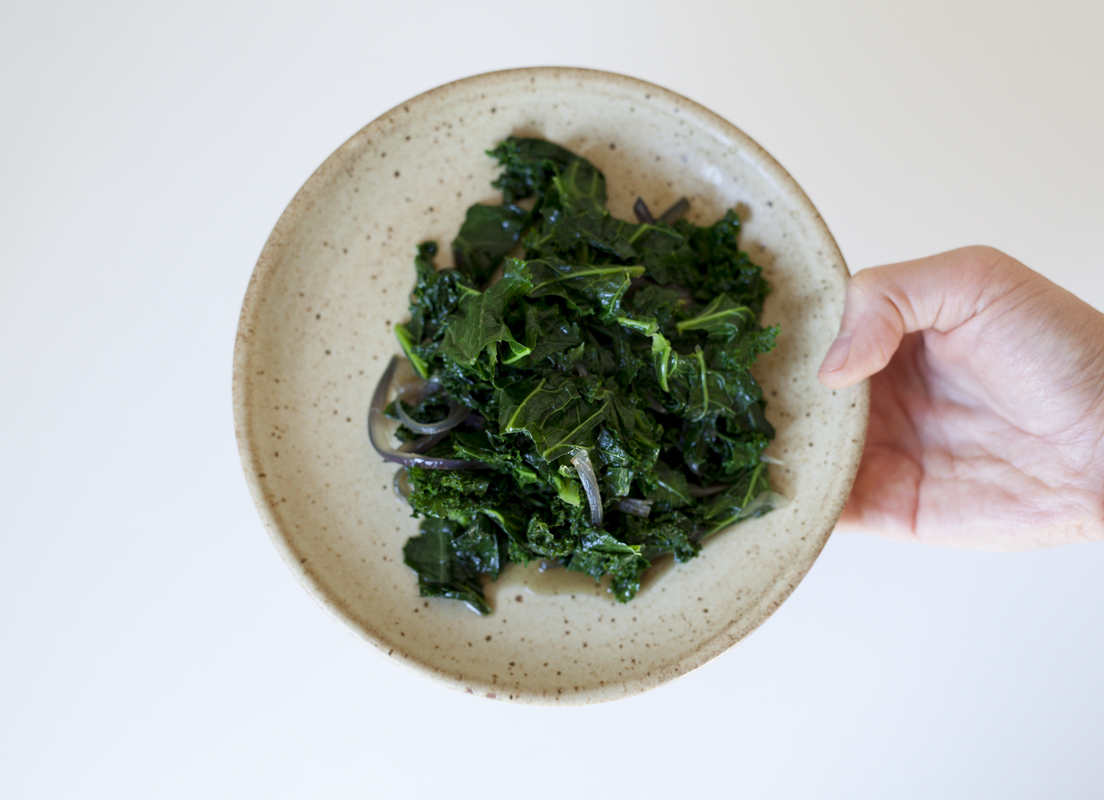 Broth-Braised Kale
1 knob ghee or tallow
1/2 onion, sliced thinly
pinch salt
1 clove garlic, sliced thinly
1 bunch curly kale, chopped roughly
1/3 cup chicken bone-broth
Heat cast-iron pan on medium heat.  Once nice and hot, melt ghee.
Add onions and salt generously, cook and stir until translucent then add garlic and cook and stir for another few minutes.
Add kale and stir, mixing the kale, garlic and onions together.  If it seems like you're using too much kale for your pan, don't fret!  The kale's going to cook down, majorly.
Add bone-broth and turn heat to low.  Simmer for 15-20 minutes, or until broth is gone from pan.