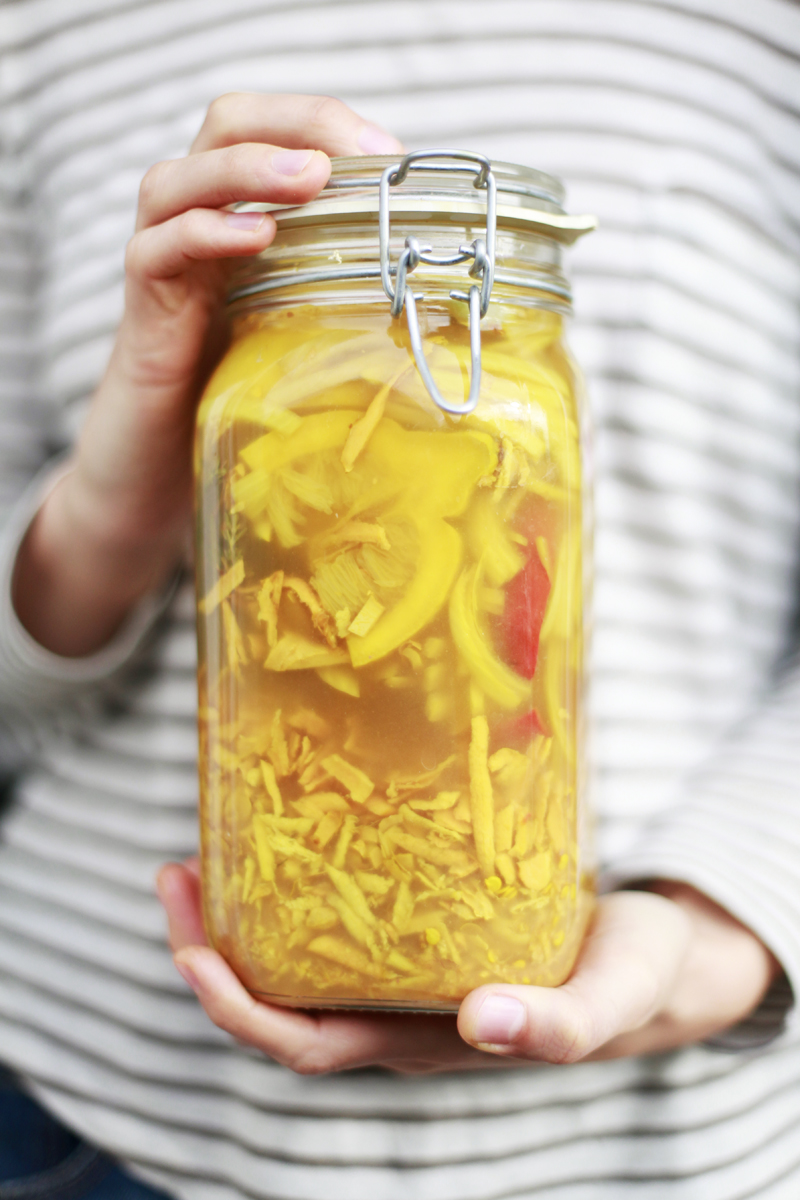 (Fire Cider pictured above)
Join herbalist, holistic nutritionist and chef Lauren Haddad-Olivet at Nest Nutrition for an afternoon workshop Saturday, November 18th focused on herbal medicine for the cold and flu season!  Get hands-on and learn how to make 3 *key* kitchen remedies that will keep you and your family feeling well all Winter long.
Learn about:
Herbal actions and energetics
How to find match the remedy to the condition
Learn how to make:
Nourishing bone-broth infused with immune-boosting herbs
Anti-flu and respiratory system ally elderberry syrup
Circulatory stimulating and immune-boosting fire cider
Sip on a mug of bone-broth and reclaim healing traditions that have been passed down through the centuries.  Learn how to use plants as medicine!
Nest Nutrition is located near Gare Cornavin, 27A Rue de Lausanne
Workshop will be held from 14:00-15:30.  You can RSVP by sending an email to thesoakedbean@gmail.com
The fee is 50 CHF per person.
You can pay in cash at the workshop, or prepay with PayPal by using the "Pay Now" button below.  As space is limited I ask that cancellations by made at least 24 hours in advance.