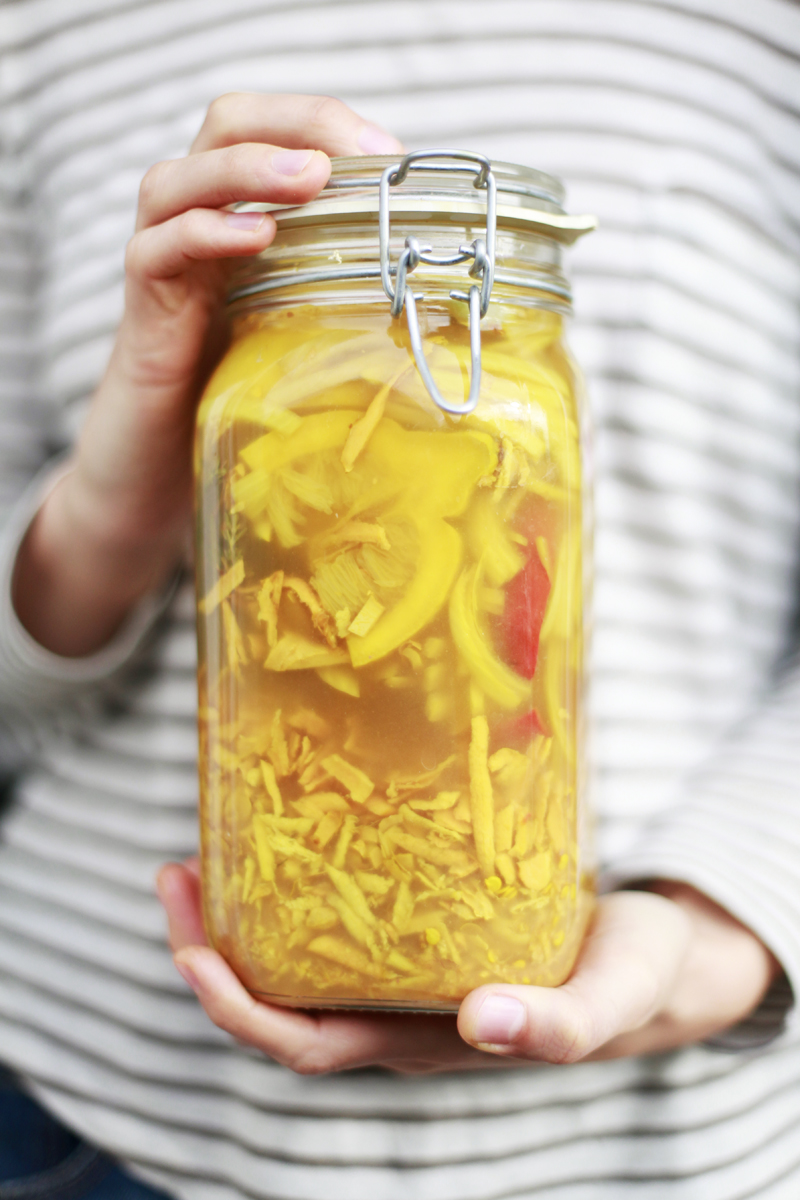 (Fire Cider pictured above)
Join herbalist, holistic nutritionist and chef Lauren Haddad-Olivet at Nest Nutrition for an afternoon workshop Saturday, October 21st on making three key herbal remedies for the upcoming Winter season.
Learn how to make:
Nourishing bone-broth infused with immune-boosting herbs
Anti-influenza and respiratory ally elderberry syrup
Circulatory stimulating and immune-boosting fire cider
Sip on a mug of bone-broth and reclaim healing traditions that have been passed down through the centuries.  Learn how to use plants as medicine and make this your healthiest Winter season, yet!
Nest Nutrition is located near Gare Cornavin, 27A Rue de Lausanne
Workshop will be held from 14:00-15:30.  The fee is 50 CHF per person.  All ages are welcome!  You can RSVP by sending an email to thesoakedbean@gmail.com