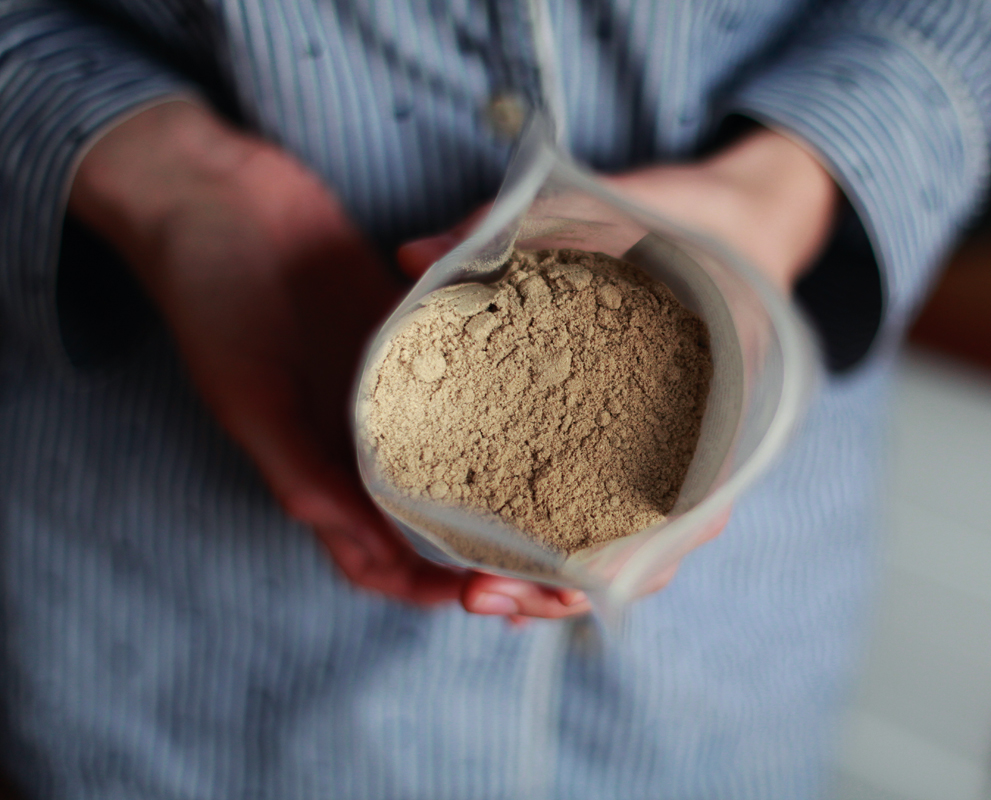 Confession-time: I've been dealing w/ generalized anxiety disorder since last Spring.  I'm sharing this here b/c this is a post about an herb whose main usage is linked w/ anxiety and panic and b/c I think some transparency is in order in the world of wellness blogging, b/c for all our talk of remedies and healing we tend to exclude our own stories as they develop.  Sure, there's the introductory post or "about me" section which details how we were once a hot-mess but after finding nutrition, herbs, after cutting out gluten, dairy, after taking on the raw fruitarian lifestyle or only eating foods that we would have hunted or gathered during the paleolithic era, etc., we now have the health and sharpness of mind of a heralding angel or a greek god.
This isn't so.  Has changing what I eat, incorporating nourishing and restorative herbs in my life made a difference in my health in a number of real, impactful ways?  Absolutely.  But the story is still being written, as it were, and wellness is not a static state but a sort of spiral dance, moving and bending and shifting and turning, bringing us face-to-face w/ lesson after lesson after lesson b/c, after all, that's why we're here.  To learn, to shift, to change, to grow.
One of the biggest shifts that has happened to me since my" dance" w/ anxiety began has been opening up about it, sharing my experience w/ close friends.  As it turns out, I'm not the first person to experience these sensations and being able to talk things through, to alternately offer and accept support and guidance w/ some of my closest friends has been a goddess-send.  While staying w/ one of these friends in NY this past Fall I started fretting over a headache that wouldn't go away–the result of chronic dry sinusitis–and her support, offered from shared experience and a voice I've known for almost ten years brought me right back down to Earth from the anxiety-cloud I was spinning in.
Transparency.  W/ others and, most importantly, w/ yourself.  Anxiety tends to strike those w/ a perfectionist's aspect to their constitutions; those who often prefer the expected, the static, the known.  It's no wonder that the spiral dance brings them to a place where in order to heal they must give up their preferences, let go of control.
Seeking a therapist has been the other big shift.  If you're dealing w/ anxiety and this option is available to you, make an appointment for next week and no matter what feelings come up, go.  We tend to stigmatize mental illness in the U.S. and there still seems to be this prevailing attitude that any issues in this realm can be fixed by sheer force of will.  Depressed?  Smile!  Anxious?  Don't worry so much!  We live in a culture where the idea of affirmations to cure physical ailments is undoubtedly quackery while the "prescription" for ailments of the mind or the spirit typically amounts to little more than a handful of dismissive words.  If your arm was broken or your eye infected, you'd see a doctor b/c not going would only make your condition worse.  Same principle applies for inner aches too.
2nd Confession: This Fall I developed a bit of a blog-crush on  Cauldrons & Crockpots, a magickal resource on herbs, energetics, and, dare I venture, the human condition.  In a few of blogger Rebecca's posts, she's made mention of something called a "kava bath", usually in the context of unwinding, taking time in your day to relax, to ease back into yourself. Kava is an herb known for its effects against anxiety and panic disorders so obviously I was intrigued.
I'd used kava before in tincture form usually to unwind after a long trip, a particularly hard day, but this is a year or two back, before my "dance" w/ anxiety.  Kava is an herb w/ a warning label: "Not for use for those w/ liver issues", and that's all it takes for the anxiety to take hold.  I think my liver's healthy, but what if it's not?  What if I just haven't had a proper diagnosis and this herb makes things worse?  What if the past times I've used it it already made things worse?  And on, and on, ad nauseam.
The reality is that warning label may be undeserved. In 2001, German authorities reported 24 cases of liver disease associated w/ the use of kava.  As a result, the herb was banned in the E.U., the U.K. and Canada and the F.D.A. began to issue warnings to potential users.  (Pizzorno, Murray, 964).
It turns out that in this initial report the true-nature of kava-induced liver damage was clouded by a few facts:
In 18 of the cases, conventional prescription or over-the-counter pharmaceutical drugs w/ known or potential liver toxicity were also being used.
A later survey of 400 German medical practitioners showed that 78% of prescriptions for kava written before 2001 significantly exceeded the recommended intake.
After kava grew in popularity, there was not enough of the root (the only part of the plant used traditionally) to meet the growing demand and suppliers started to use stems, leaves and stem peelings in their preparations.
Kava may be linked to liver damage but only if there are contraindications present (which, to be real, means the majority of pharmaceutical drugs [including things like tylenol]) , if the dosage is too high and if parts other than the root are used in preparation.
Knowledge is power when it comes to anxiety.  Unfortunately, I know that for many of you dealing w/ anxiety that the regular use of kava may be contraindicated.  This is why I've become an advocate for the ceremonial kava-bath, which is the most gentle way to receive kava's positive effects.
Kava is an herb that has been used for over 3000 years by the indigenous peoples of Oceania in ceremony.  Which is why I like to use it in a weekly or bi-weekly "ceremonial" bath.  It's not an everyday ritual, but one that I carve time out for, one that brings me back to myself.
Ceremonial Kava Bath
Decoct (add to pot of simmering water) 4 heaping tablespoons of the dried, powdered root (slices of the root will work as well) for 20 minutes
Draw a hot bath
Create a tranquil atmosphere: light a few candles, place a good book beside the tub, put on a record
Add 1 cup epsom salts and kava decoction to bath
Step in, unwind