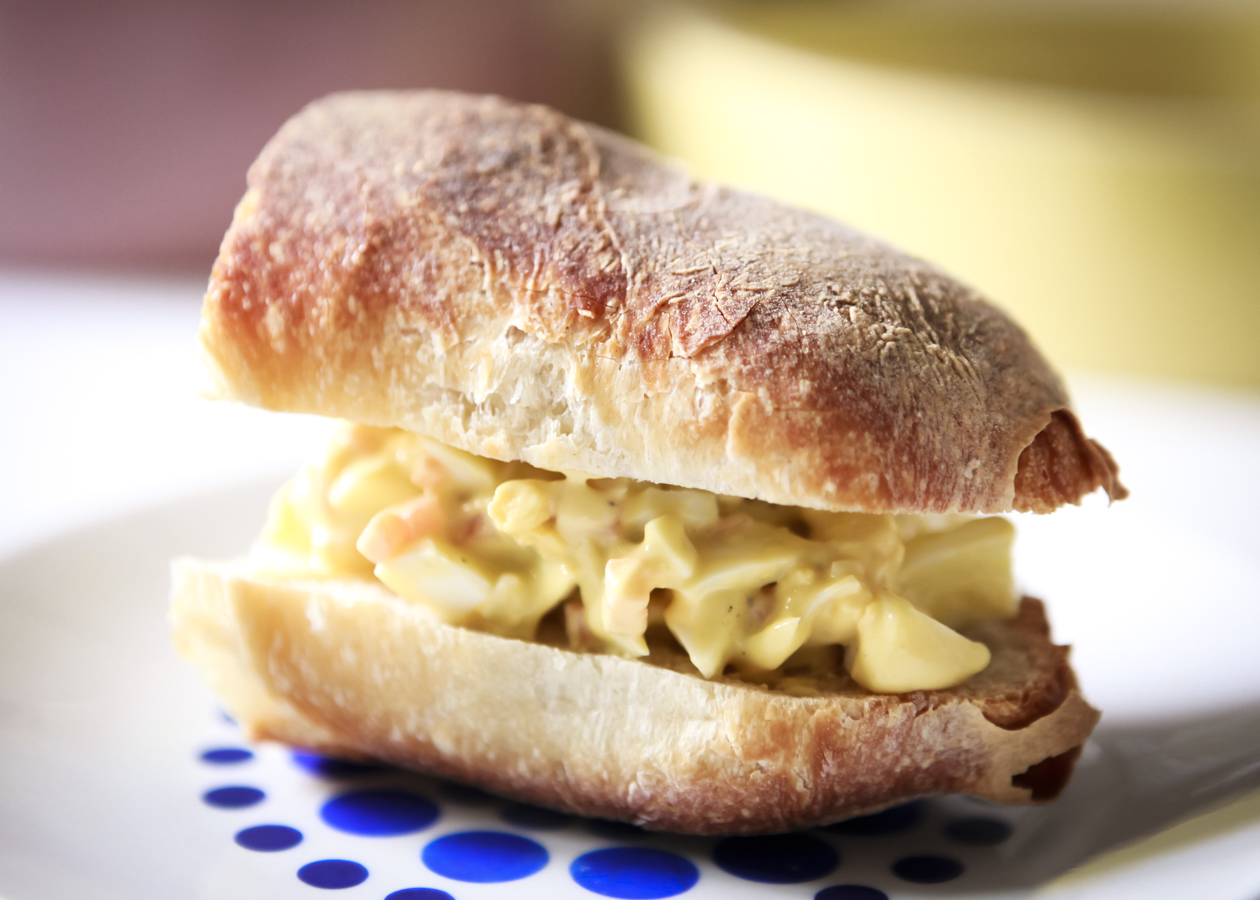 Easter is named for Ostara–goddess of fertility, rebirth, light.  Many of our modern ways to celebrate Easter–with colored egg, grey bunny–are derived from older ones, with the egg and the hare as major pagan symbols of fertility, of the new life and new cycles that come with the arrival of Equinox, of Spring.
Red eggs, later, to symbolize the death and resurrection of Christ.  Later, still, hot-pink, baby-blue, lime-green.  My mom would buy 1 dozen eggs each, for my brother and me, and one of my most salient memories of the season is a week's worth of hard-boiled eggs.
And egg-salad.  Because what else does one do w/ 24 cooked eggs?
This is a simple recipe, upraised by an ingredient that can be a bit intimidating:  mayo.  No, not Hellman's.  I'm talking about home-made, creamy, enzyme-rich mayonnaise.  Once you've been converted, there's no turning back.
Food Enzymes Demystified
When I say that mayo is an enzyme-rich condiment, what do I mean by that?
There's a lot of talk about food enzymes these days, especially in raw food circles.  You've probably heard the claim that as cooked food (anything brought to a wet-heat above 118 degrees F) is denatured enzymatically-speaking it should be avoided in favor of raw foods, or foods that have all their enzymes intact.
What, exactly are enzymes?
Enzymes are complex proteins that act as catalysts in nearly every biochemical process that takes place in the body.  (p. 46 Fallon).
To put it simply, enzymes are the vital force that keeps our bodies, well, functioning as such.
The three main classifications of enzymes are metabolic, digestive, and food.
Our body makes metabolic and digestive enzymes from nutrients.  Metabolic enzymes help us to breath, to talk, to move, to think as well as affecting our behavior (p.46 Fallon).  Digestive enzymes are made by our pancreas and act as a digestive aid.
Food enzymes are enzymes our body doesn't make.  Enzymes that we obtain through (you guessed it) food.  Like digestive enzymes, they aid digestion, initiating its processes and helping to fully break-down and assimilate nutrients in food.
There are three categories of food enzymes: proteases, for digesting proteins, lipases, for digesting fats, and amylases, for digesting carbohydrates.  I like to think of food enzymes as "helper" enzymes without which our pancreas would have to bear the majority of the enzymatic load.
Food enzymes are, indeed, ample in raw foods.  A diet composed of cooked foods, exclusively, leads to an over-worked pancreas with an inhibited function in regards to enzyme-production.
Less enzymes=less-digestion=less nutrients and, as posited by enzyme researcher and enthusiast Dr. Edward Howell, a shorter life-span, greater risk of illness and a lowered resistance to stress of all kinds. (p. 47 Fallon).  Dr. Howell, enzyme lover that he is, even formulated the following  Enzyme Nutrition Axiom:
The length of life is inversely proportional to the rate of exhaustion of the enzyme potential of an organism.  The increased use of food enzymes promotes a decreased rate of exhaustion of the enzyme potential.
Or, in other words:  more enzymes = more life
More.  Life.  Who wouldn't want to sign up for that?!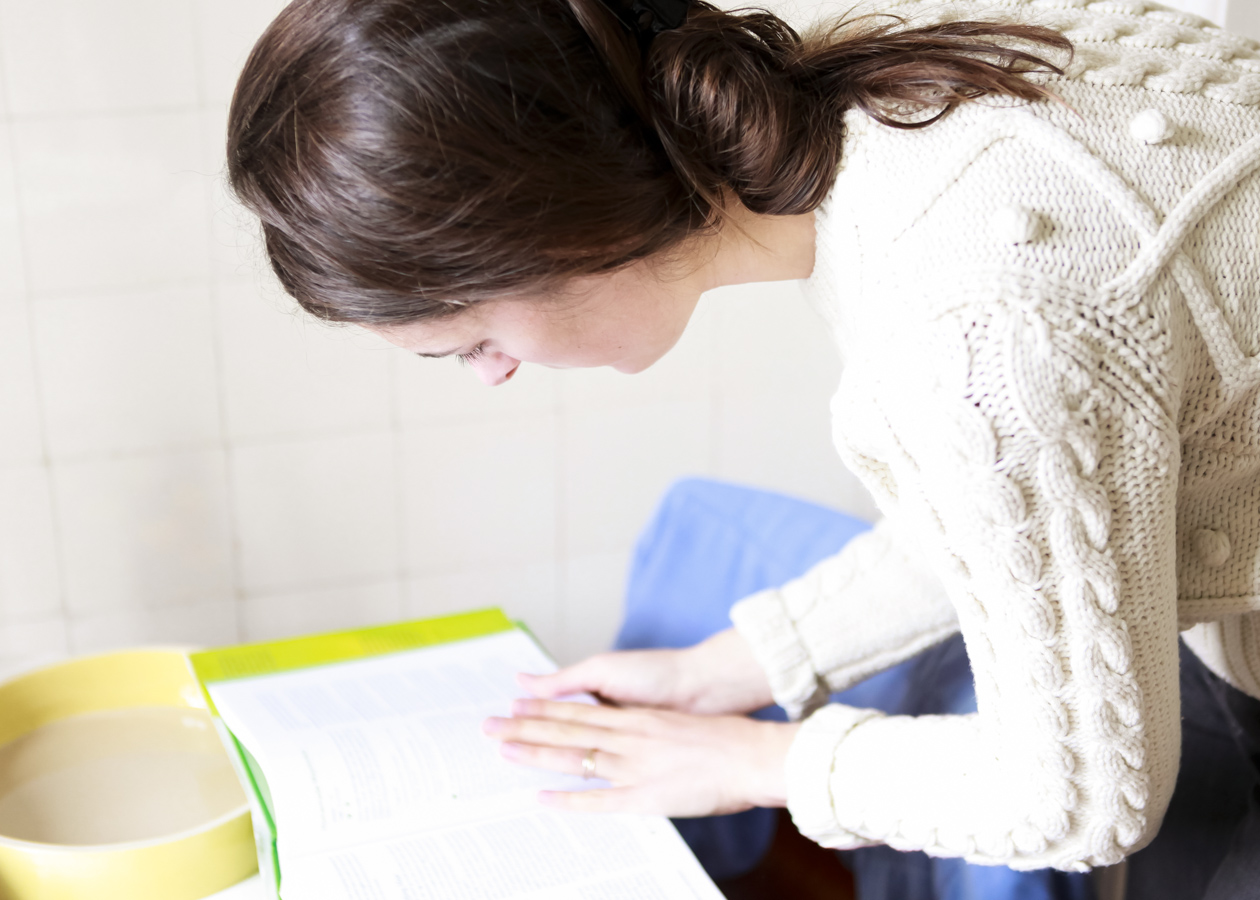 So, if raw foods contain maximum-enzymes, remind me why we're not all raw foodists again?
Gladly!  I've even broken it down into 3 easy parts:
#1.  Enzymes activity depends on the presence of adequate amounts of vitamins and minerals–including magnesium, manganese, copper, iron and zinc.
Vitamins and minerals are made more bio-available through cooking and cooking also neutralizes naturally occurring toxins in plant foods.
Take spinach, for example.  Raw spinach contains a high amount of oxalic acid, a compound that binds to certain nutrients–including magnesium, iron, copper and zinc–and blocks their absorption.  Cooking not only neutralizes oxalic acid, it also increases spinach's mineral content.  Win/Win!
#2.  Enzymes don't exist in abundance in many fruits and vegetables.
In fact, the list of plant foods high in enzymes is short: extra virgin olive oil and other unrefined oils, raw honey, grapes, figs, and tropical fruits including avocados, dates, bananas, papayas, pineapples, kiwis and mangoes. (p.47 Fallon).
Let's continue using spinach as an example.  Spinach is far more nutritionally beneficial when you focus on its high vitamin and mineral content, instead of only thinking about its (low) enzyme content.
Plant foods like grains, legumes, nuts and seeds are rich in enzymes but also contain enzyme-inhibitors.  These are deactivated by sprouting, soaking in warm, acidic water, and fermenting however the nutrients found in these foods are far more bio-available after cooking.
#3. Raw food can be hard on the digestive-system. Folks with a sensitive digestive system–with IBS, Crohns or another auto-immune-disorder, anxiety, and so on–often don't fare well on many raw foods.
This is where raw-condiments, like yogurt or home-made mayo, lacto-fermented carrots or sauerkraut, come into play.  Those with sensitive digestive systems can supplement their primarily cooked foods diet with enzyme-rich raw or fermented condiments.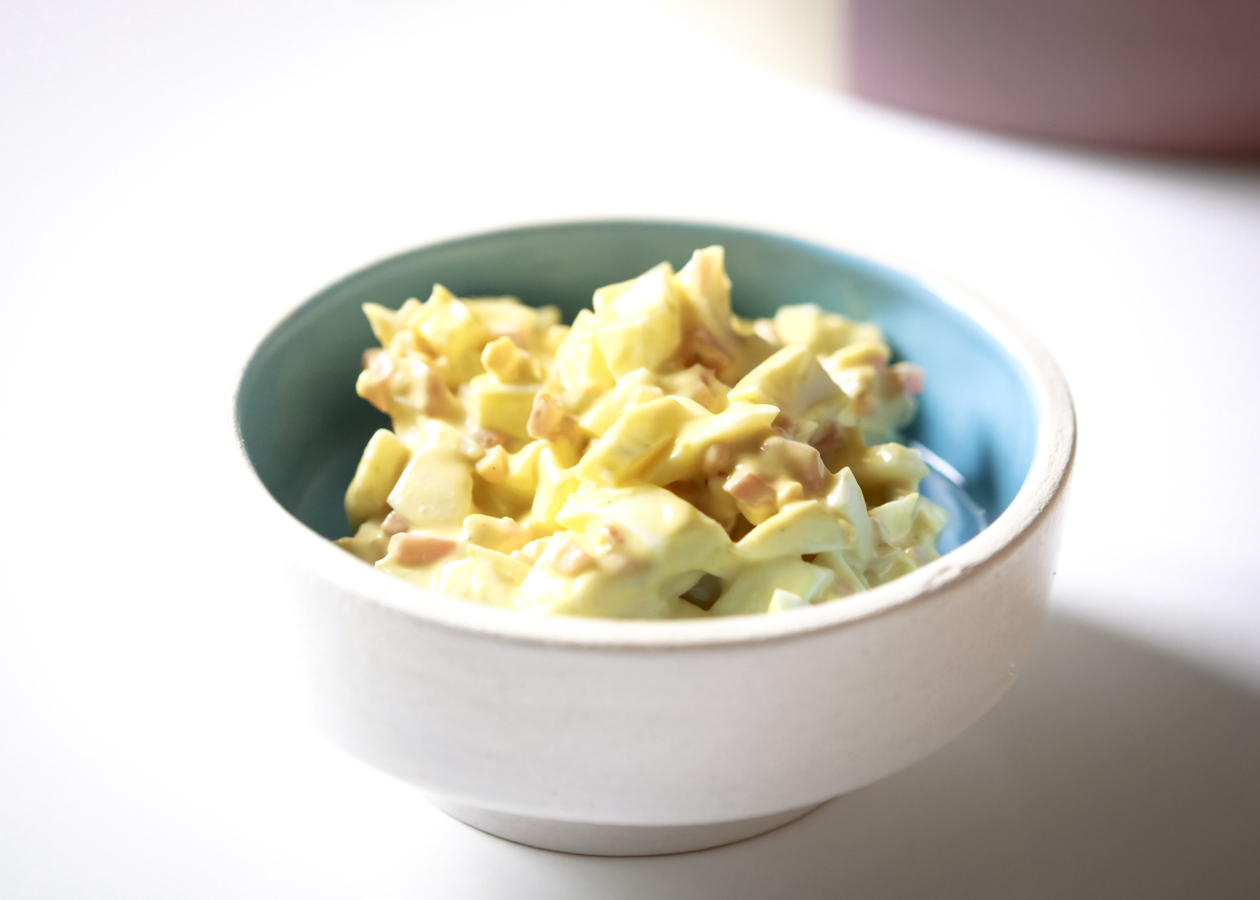 This home-made mayo is filled with the fat-digesting enzyme lipase.  What better condiment to use in an omega-3-rich egg-salad?
And what better way to celebrate this fertility-season with something that provides a pathway to more life?
Ostara Egg-Salad with Home-made Mayo
Recipe adapted from Mark Bittman's "How to Cook Everything Vegetarian"
Ingredients
For the mayo:

1 yolk from pasture-raised egg
1 tablespoon dijon mustard
1/4 cup of extra-virgin olive oil
1 tablespoon lemon juice
pinch salt

For the egg salad:

4 hard-boiled eggs, peeled and diced
couple spoonfuls of pickled carrots or gherkins, diced
4 tablespoons home-made mayo
pinch of salt
Directions
For the mayo:

Add yolk to medium-sized mixing bowl and whisk in mustard. Start adding oil very slowly and whisk. It is important to only add a small amount--I'm talking drops--at first. Your mayo won't coagulate if you add your oil in too quickly. Keep adding drop-by-drop and whisk, add and whisk until your mixture starts to thicken. At this point you can add a bit more oil all at once.
After oil has been all whisked in, add lemon juice and pinch of salt and whisk together. Taste and adjust seasoning.
Voila! You've just made mayo. This will keep in the fridge 2 weeks.

For the egg salad:

Mix all ingredients together and enjoy!
If you'd like to make your mayo last longer, just add 1 tablespoon of whey at the end and let sit out for 7 hours before refrigerating. This will last several months in the fridge.
References
Fallon, Sally, 1999, 2001. Nourishing Traditions. Washington, DC. Newstrends Publishing Inc.