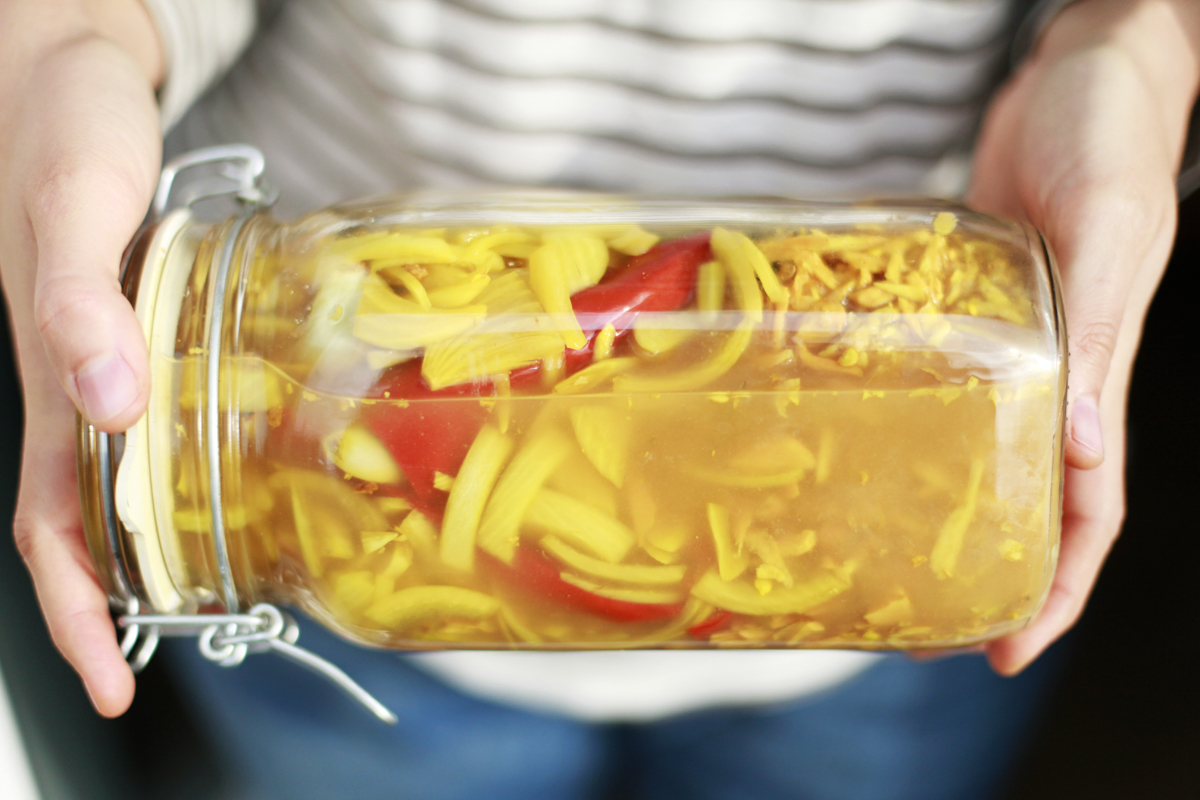 There's no denying it any longer.  Skies are grey and often filled w/ rain, leaves line the sidewalks in swaths of gold, and I now need to turn the kitchen light on to eat breakfast at 7:30AM.  Winter's coming, friends and it's time to prepare.
My medicine cabinet is crammed full w/ tinctures like echinacea and st. joan's wort, my slow-cooker's working overtime making broths + chaga-mushroom tonics and, at the bottom of my kitchen cupboard, a jar of green fire cider is currently infusing away.
Fire cider is more than just a magickal-sounding name.  It's an effective remedy against all sorts of Winter-y things.  Things like colds and flus, poor circulation, sluggish digestion and even the Winter blues.
The traditional preparation of fire cider consists of a number of pungent roots and herbs submerged in apple cider vinegar and steeped (and agitated daily) for at least 6 weeks, then strained and mixed w/ honey.  Time allows the medicinal constituents of these roots and herbs to be extracted into the vinegar and the addition of soothing, antiviral, immune-boosting honey creates quite the elixir.
This version utilizes the nettle (or green) vinegar I made last Spring.  Herbal vinegar is a tasty method for extracting minerals from your favorite green thing. (Common herbs like mint, sage, lemonbalm and rosemary all make wonderful vinegars). It takes 6 weeks to extract all the plant-magick, so if you don't have any herbal vinegar on hand just substitute plain ol' apple cider vinegar instead.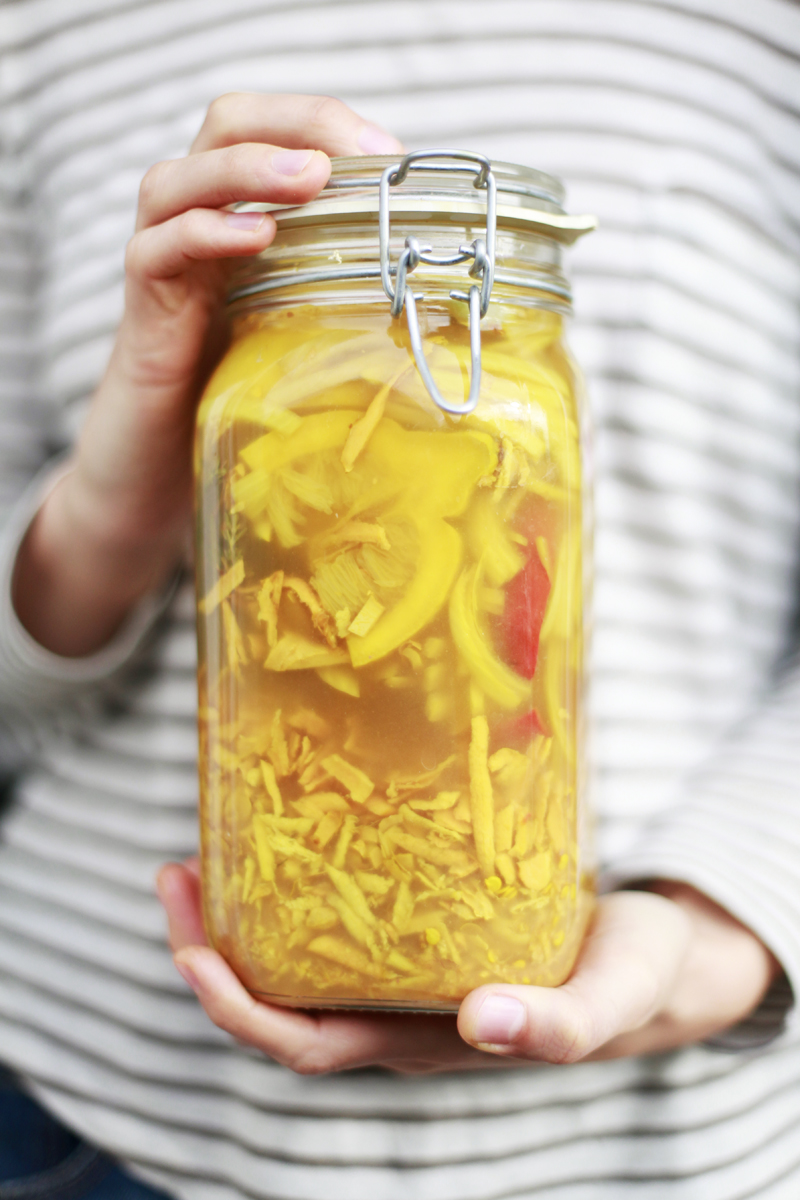 I don't list specific amounts for the ingredients b/c it depends on the size of yr jar and, really, what you have on hand. Experiment! And enjoy in good Winter-y health!
Ingredients
Ginger-root, grated
Turmeric root, grated
1 yellow onion, chopped
12 cloves garlic, chopped
2 hot peppers, sliced in half
2 lemons, sliced in half and juiced (use the rinds!)
Few sprigs rosemary
Few sprigs thyme
Herbal vinegar
Honey
Directions
Place all ingredients in a large glass jar. Cover w/ herbal vinegar until all other ingredients are submerged in liquid. Seal w/ glass or plastic lid. If using a metal lid (like w/ most canning jars) line w/ parchment paper as the metal will rust and contaminate the cider.
Infuse for 6 weeks, agitating daily.
Strain cider into a glass jar and mix w/ few spoons of honey to taste.
Seal and store in fridge. Will keep for as long as it lasts (1 year or so).