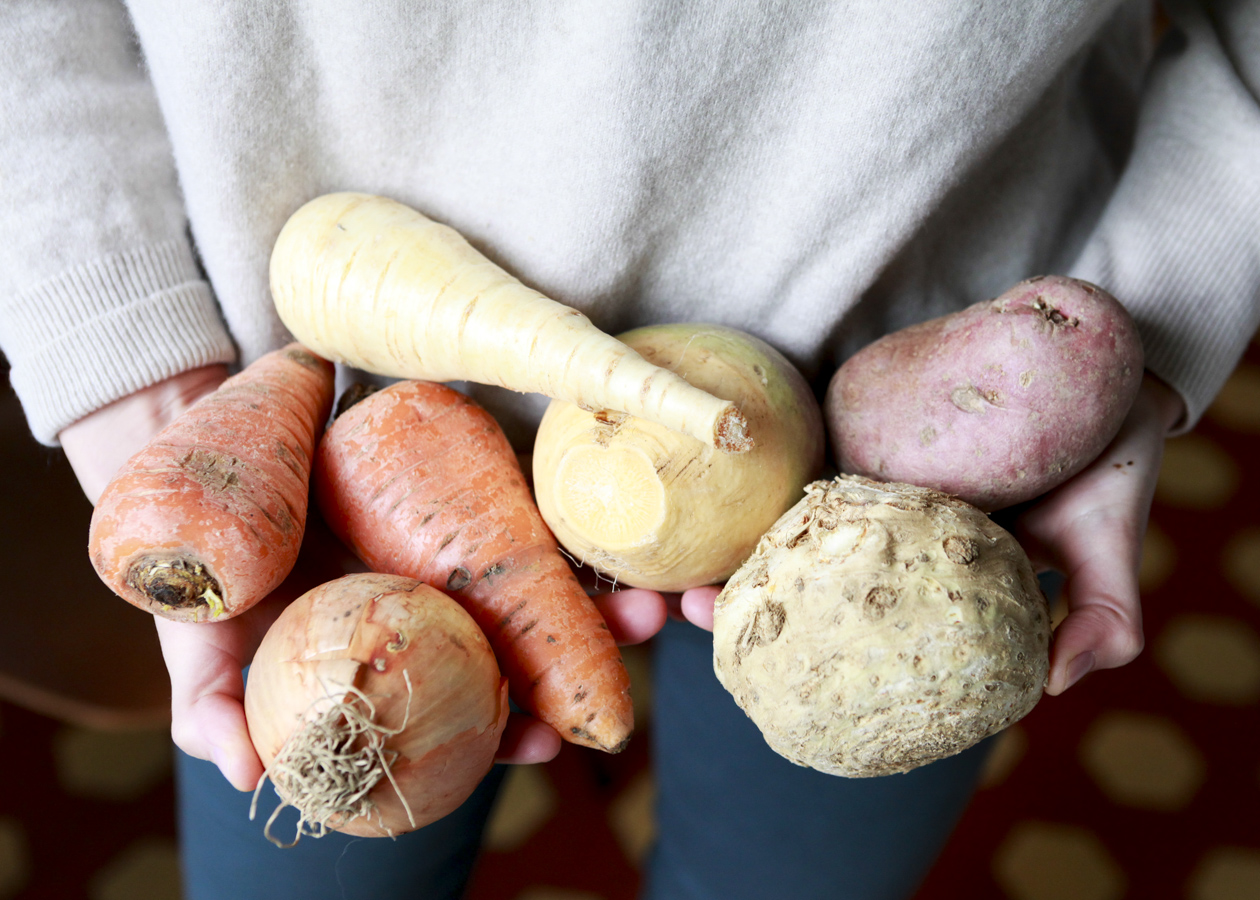 It's March.  Hooray?
March may be home to the official start of Spring but, despite those handfuls of gorgeous, blue-skied days, it still gets cold, bitterly so (especially for those in the arctic zone formerly known as the Northern United States) and it certainly isn't a month without its hardships.
I think this French proverb captures the mood of our current month best:
En Mars, quand il fait beau, prends ton manteau.
(In March, when it's beautiful out, take your coat.)
Take. Your. Coat.
It's a transitional month and one that can be confusing for mind, body, spirit and, as illustrated above, wardrobe.
Perhaps these are the founding qualities behind Fun-a-Day, a March tradition created by the members of a sweet community in northern Michigan.  You choose a project for the month–haiku-writing, beer-brewing, bread-baking–that you do every day and at the end of the month you meet with the other participants and share your results.
I learned about this tradition in the summer, and, while I didn't get to participate, I got to see some results of a few projects, and the sentiment behind this tradition–a way of combining personal new or challenging experiences with community and shared experience to cope with a month that can be trying–has stuck.
So much so that I'm declaring March a collaboration celebration on this here blog.  Every week, I'll post an entry from a friend as well as my own weekly entries featuring a recipe from, or inspired by, a family member.
This weekend keep your eyes peeled for the first collaboration, an entry that celebrates the approaching arrival of Spring.
For now, I'm taking my coat and posting a last winter recipe for these last winter days: Pot-au-Feu, the traditional, broth-y, vegetable-brimming version.  It's a simple recipe, one from Lulu's father–Marco, or Papa Olive for those whom he gifts olive oil and honey to on the regular–, a wool-blanket-around-the-shoulders kind of meal, deeply nourishing and satisfying without a lot of fuss.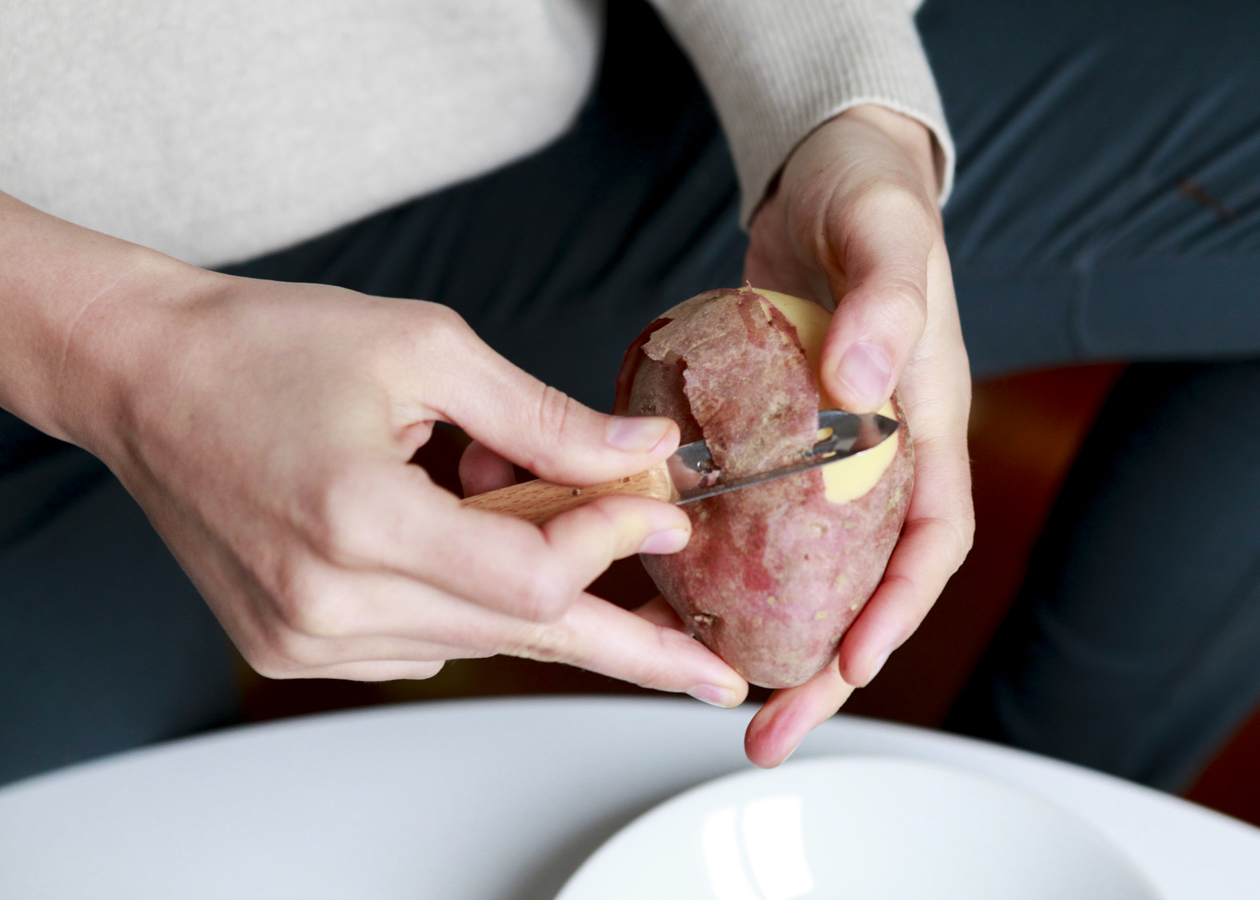 Peel Yr Potatoes
In fact, the only fuss in this recipe is the peeling of a few potatoes.
While it may seem like an anathema to some holistically-minded folk, yes, I peel my potatoes.  Potatoes contain toxic compounds called glycoalkaloids, which function as a kind of natural pesticide, or protection, for the potato and are the reason why some folks avoid foods from the nightshade family (tomatoes, peppers, eggplant) altogether.
Glycoalkaloids are especially concentrated in the potato's skin.  You've probably been told to avoid green-hued potatoes, or ones that have started to sprout.  This is because the glycoalkaloid content is very high.
Glycoalkaloids are why potatoes can be said to be inflammatory and I often wonder if those who report symptoms (like headaches, bloating, swelling) would find the experience of a peeled potato better.  (Anyone out there who can speak to this?)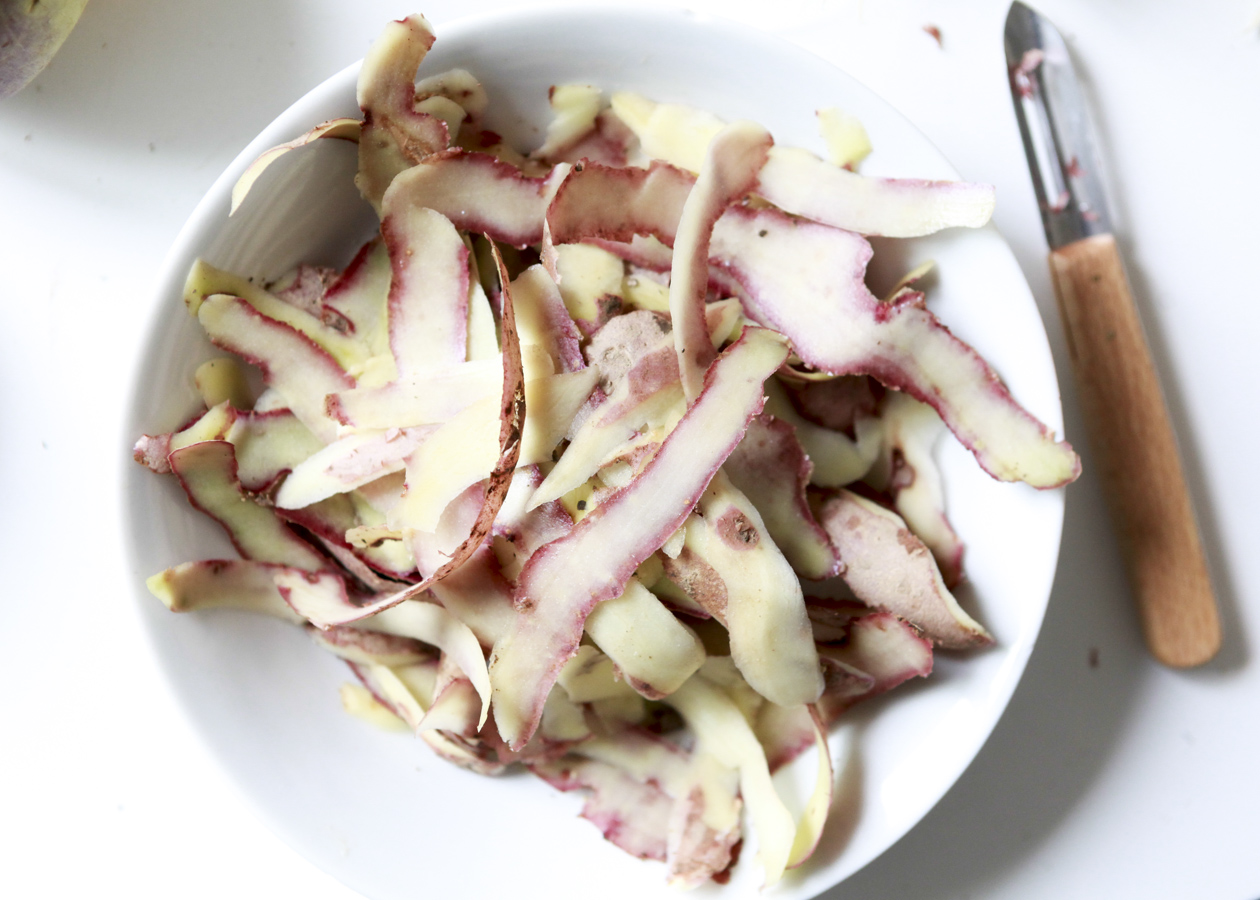 In any case, I hope this recipe lends some brightness to you during these oft-rough first weeks of March.
Merci Papa Olive!
Ingredients
1 pound beef shoulder
few marrow bones
2 carrots
2 leeks
2 onions
2 parsnips
4 potatoes, peeled
1 celeriac, de-bearded and peeled
2 turnips
1 rutabaga
2 teaspoons cloves
4 bay leaves
Directions
Slice beef shoulder into big chunks. Add meat and marrow bones to large stockpot and fill w/ cold water. Put on high heat and bring to a boil. Once boiling, take off heat, drain water and remove meat and bones from pot. Wipe pot clean.
While meat and boils are boiling, cut all the vegetables, except the onions, into big chunks -- you want them to be roughly the same, big size (remember, they're going to cook for a few hours). Peel your onions and stick the cloves in the skin (the onion is your pincushion, the cloves are your needles).
Add vegetables, meat and bones into stock-pot. Cover with cold water. Place on stove and heat on high until comes to a rolling boiling. Skim surface for impurities, then lower. Cover with a lid and simmer for 2-3 hours, checking every so often to see if your meat is tender. Once tender, serve!
Serve with lacto-fermented pickles, grainy mustard, course salt and a chunk of sourdough bread.
It will keep in the fridge for 4 days, if well-sealed. Otherwise, it freezes well.