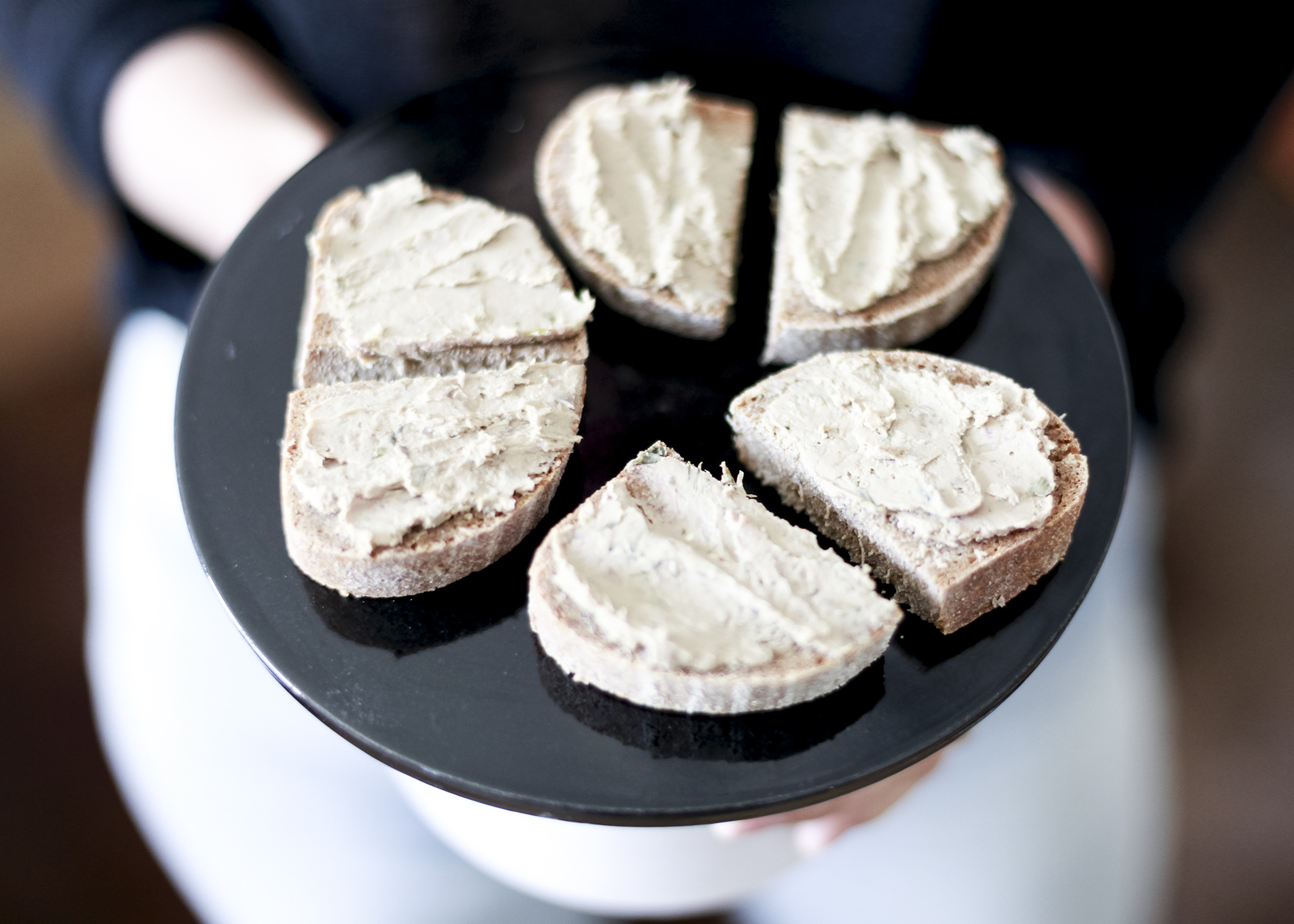 It's time.  Time I introduced y'all to one of the most nourishing foods in ze whole wide world.  A food that, despite my qualms against the practice, I'm inclined to prefix with the word "Super", yes, w/ a capital "S".  It's a food that's easily accessible, no matter what part of the world you call home, and is even affordable, to boot.  A food that is often forgotten and is, if remembered, regarded with some, let's just say, Apprehension w/ a capital "A".
I'm talking about liver.  Yeah, that's right.  Liver.
In many holistic health communities, I've found that the conversation surrounding liver can be confusing.
Take, for example, this conversation, which occurred two falls ago, during my first course of holistic nutrition, The Fundamentals of Nutrition, when we were studying vitamins–their functions in the body and the foods that contain them in the highest amounts.  We started with vitamin A and I noticed that, in our notes, the highest sources were all vegetables.
My hand shot up, as it was wont to do, "But isn't liver the highest concentrated source of vitamin A?"
My teacher, a naturopathic doctor, shrugged, "Liver is the detoxification organ.  Eating liver is like eating all of the toxins the animal was exposed to.  I would never recommend it to anyone."
"Why would anyone WANT to eat liver?!" A classmate toward the back of the room suggested.
Why, indeed.
But before we answer that, let's attend to the big question, the one my teacher raised, first.  If the liver is the detoxification organ, isn't it just a storage-house for toxins?
Short answer:  No.  Well, not exactly.
Liver, the Long Answer
One of the liver's many functions is to remove toxins from the bloodstream, so, yes, toxins do pass through it.  The keywords being pass through, as the liver doesn't store toxins, but instead filters them, neutralizing them and making fat-soluble toxins water-soluble, enabling them to be removed via water-like substances (sweat, bile, urine).
This is how the liver works in a healthy organism, a healthy human or chicken or cow.  In an unhealthy organism, one that's constantly exposed to toxins like herbicides, pesticides, growth hormones, the liver is overworked, unable to filter, to neutralize, to remove and instead toxins are, indeed, stored there–deposited in its fatty tissues.
This is one of the many reasons why finding liver from an animal that was raised traditionally–on pasture, organically–is super important.  A healthy animal = a healthy liver = a nutritional bonus for us all.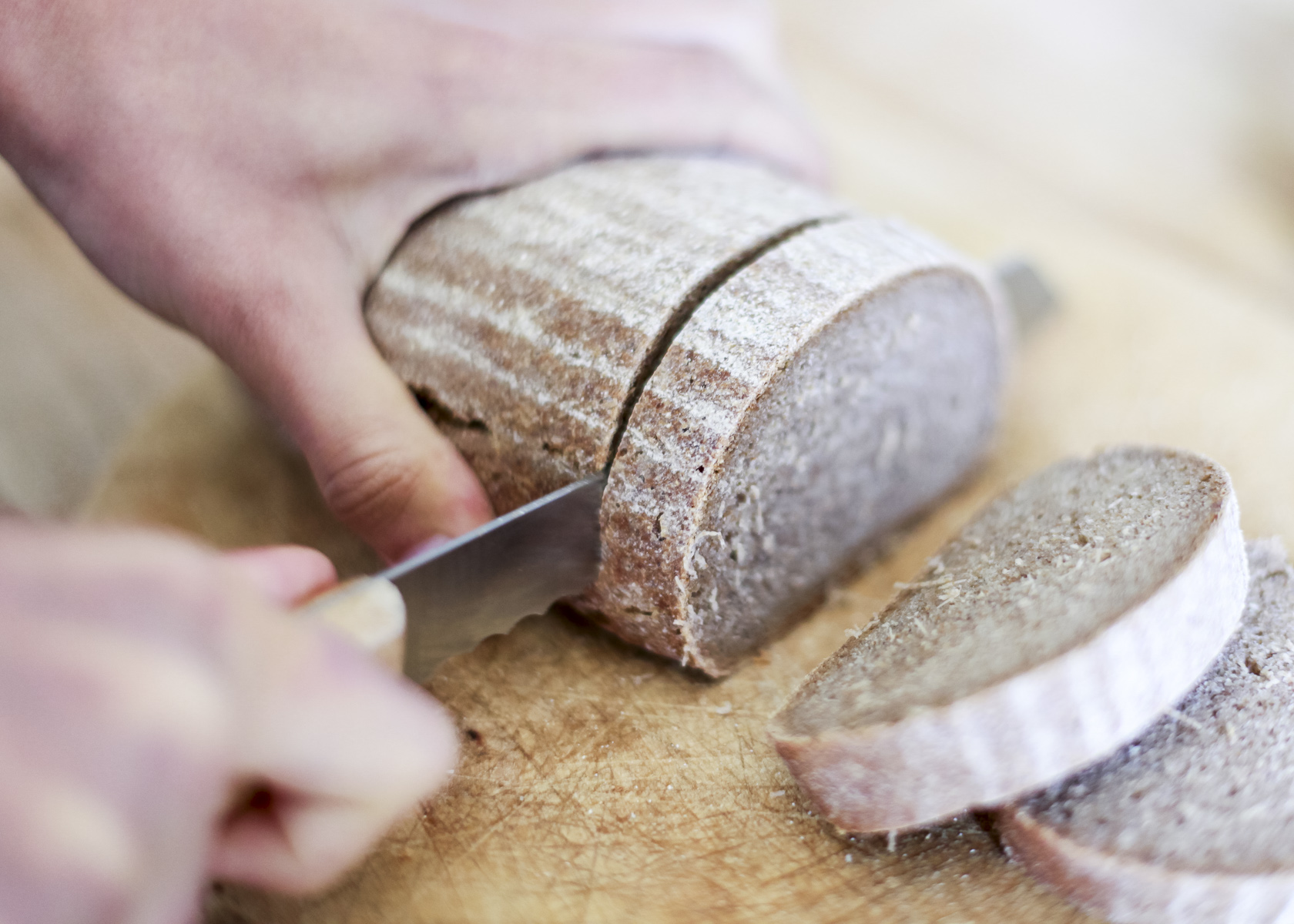 Nutrients in the Liver, the Long List
We've learned that a healthy animal's liver isn't storing toxins.  In fact, it's doing the opposite:  it's storing nutrients.  These nutrients are what enable the liver to do its detoxification thang and are the reason that many traditional cultures revere the liver as a profoundly nourishing food.
Liver contains all the fat-soluble vitamins (A, D, E, K) and the fat to absorb them.  It's the highest source of vitamin B12 and folic acid and contains the minerals iron, copper and zinc in abundance.  It contains the nutrient coenzymeQ10 which cells use to produce energy for cell-growth and maintenance and which has been shown to benefit cardio-vascular function.  It's high in antioxidants, which help our own livers function properly, and it even contains an as yet unidentified "anti-fatigue" factor.
On board, yet?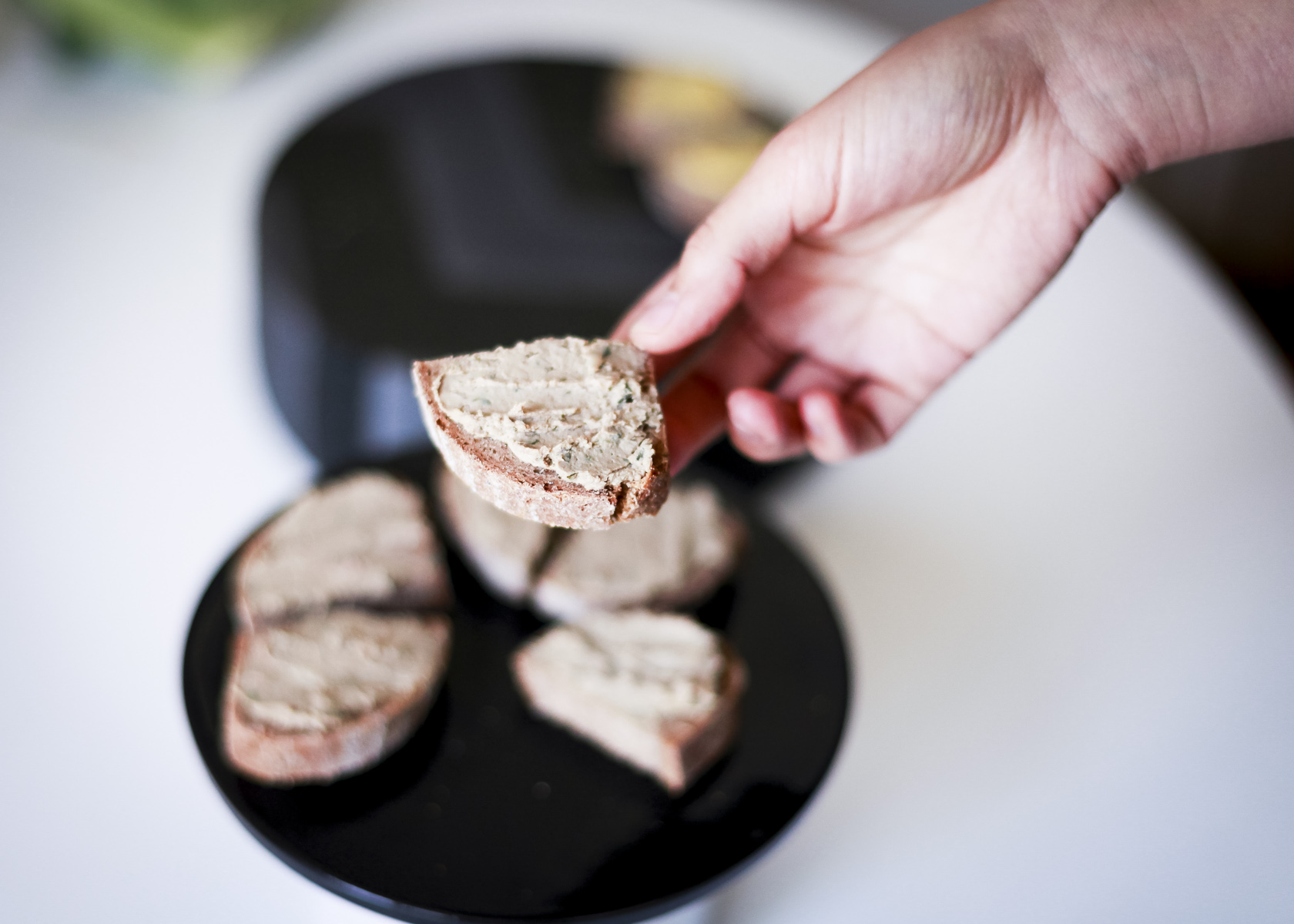 I first got on-board the liver-train two years ago, while living in northern Michigan.  I'd had pâté in restaurants before but, even though I'd slaughtered chickens and helped to butcher of pigs (under the tutelage of Tuscan butcher, no less), the idea of cooking liver kind of freaked me out.

I was living in a place called the Tree House (s/o to those beautiful folk) and one night a friend, let's call him JM Jesus, brought over some organic calf's liver to cook over the bonfire.  We lifted it straight from its wrapping and dropped it into the cast-iron skillet.  The smell was sharp, like some super-funky cheese, and the taste grainy, as if someone had added sand to the pan.  I later learned that calf's liver takes a bit more preparation, but needless to say, I wasn't convinced.
A few months later, in Vancouver, I found myself living close to a high-vibe butcher and took home a whole chicken one afternoon, organ meats and all.  I decided to give liver another go, having heard that chicken liver was easier to prepare than calf's.  I dropped the livers in a pan with a handful of herbs and a knob of ghee, added some sautéed onions and garlic and more ghee, and blitzed it all together.  The next day, I brought in my jar of liver-spread w/ a few slices of rye-bread and some mustard to share w/ my classmates. 
"Liverwurst!"  my friend N.Klamm exclaimed as we polished off the jar.  Creamy and savory and speckled w/ aromatic herbs: call it pâté, parfait, or just plain ol' liver-spread, this simple recipe brought me aboard the liver-train and, let me tell you, I haven't looked back since.

Ingredients
1 onion, diced
2 cloves garlic, minced
300 grams chicken livers
7 tablespoons + knob ghee
2 handfuls of sage, thyme, rosemary, chopped thinly
pinch salt
Directions
Add knob ghee to cast-iron skillet on medium heat. Sauté onions and garlic w/ big pinch of salt until well cooked, about 5 minutes, or so, stirring every so often. Remove from pan and place in food processor.
Add chicken livers and herbs to pan. Cook for 3 minutes on each side--you want the insides to remain pink--if it's overcooked, the texture becomes grainy.
Remove livers from pan and add to food processor. Add 4 tablespoons ghee and big pinch of salt. Blend until smooth.
Place 3 tablespoons ghee in cast-iron skillet and heat on medium until melted. Take off from heat and let cool for a few minutes.
While ghee is cooling, spoon liver spread into clean and sealable glass jar.
Pour ghee on top of liver spread to create a "fat seal" that will allow your spread to stay fresh longer (about 1 week, in the fridge).
In Switzerland, as in many places, you can only buy frozen chicken livers. To defrost livers place in fridge overnight and make your spread the next morning. It is important to defrost the livers properly! Do not leave out on the counter to defrost.