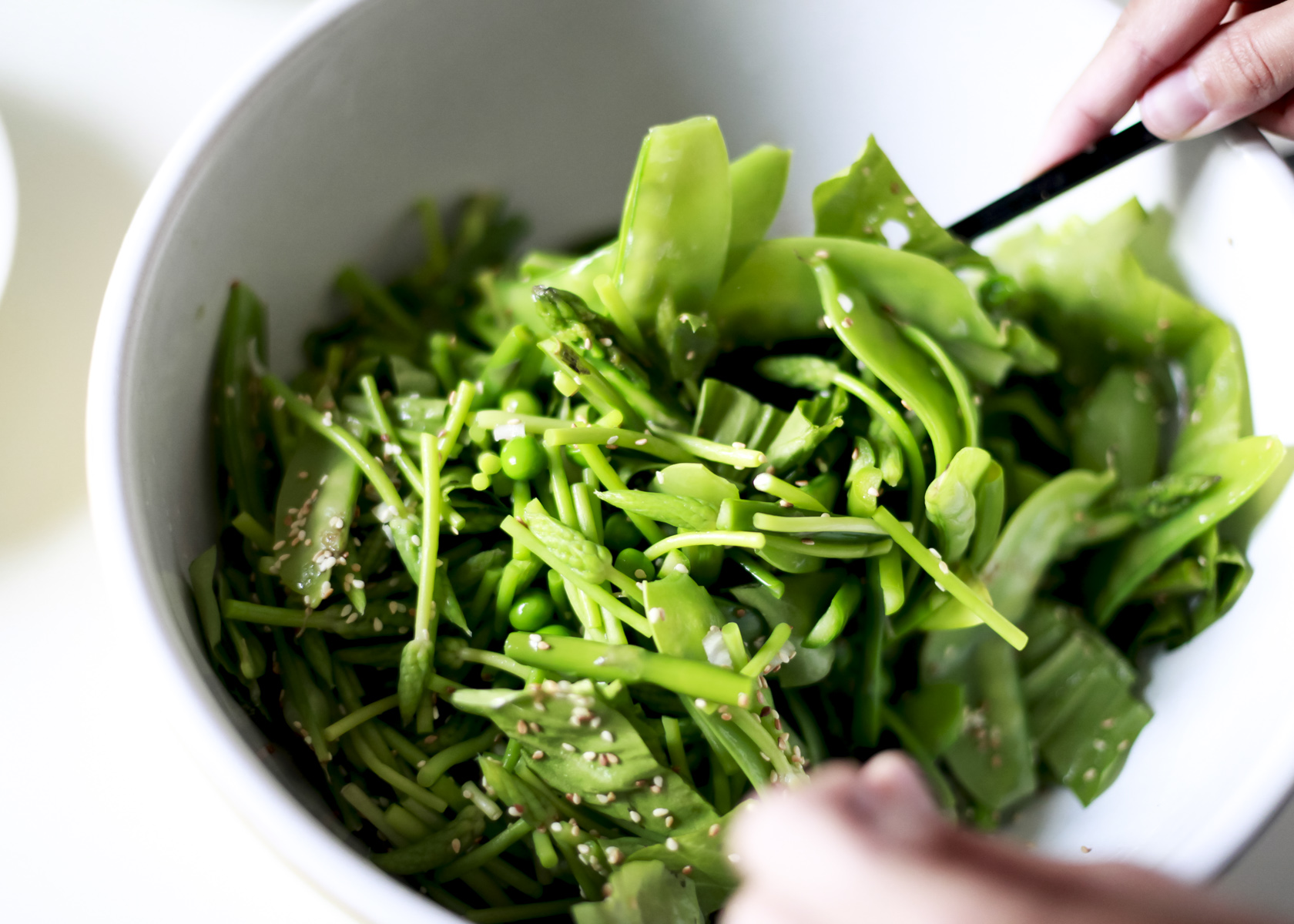 In traditional Chinese medicine, Spring is representative of Earth, the wood element, and, in the body, the liver and tendons.  It's said to create the color green, the sight of which "nourishes the soul through the eyes", clearing the vision and the way towards new sight. (Pitchford, 317).
Geneva is currently teeming with green.  I notice that the tomato plants on our tiny balcony stretch taller each morning.  My legs feel less and less sore after every hilly bike-ride.  I dipped in the lake yesterday for a few fresh moments, and I'll dip again today.  It won't be long until a proper swim is within reach or stroke or paddle.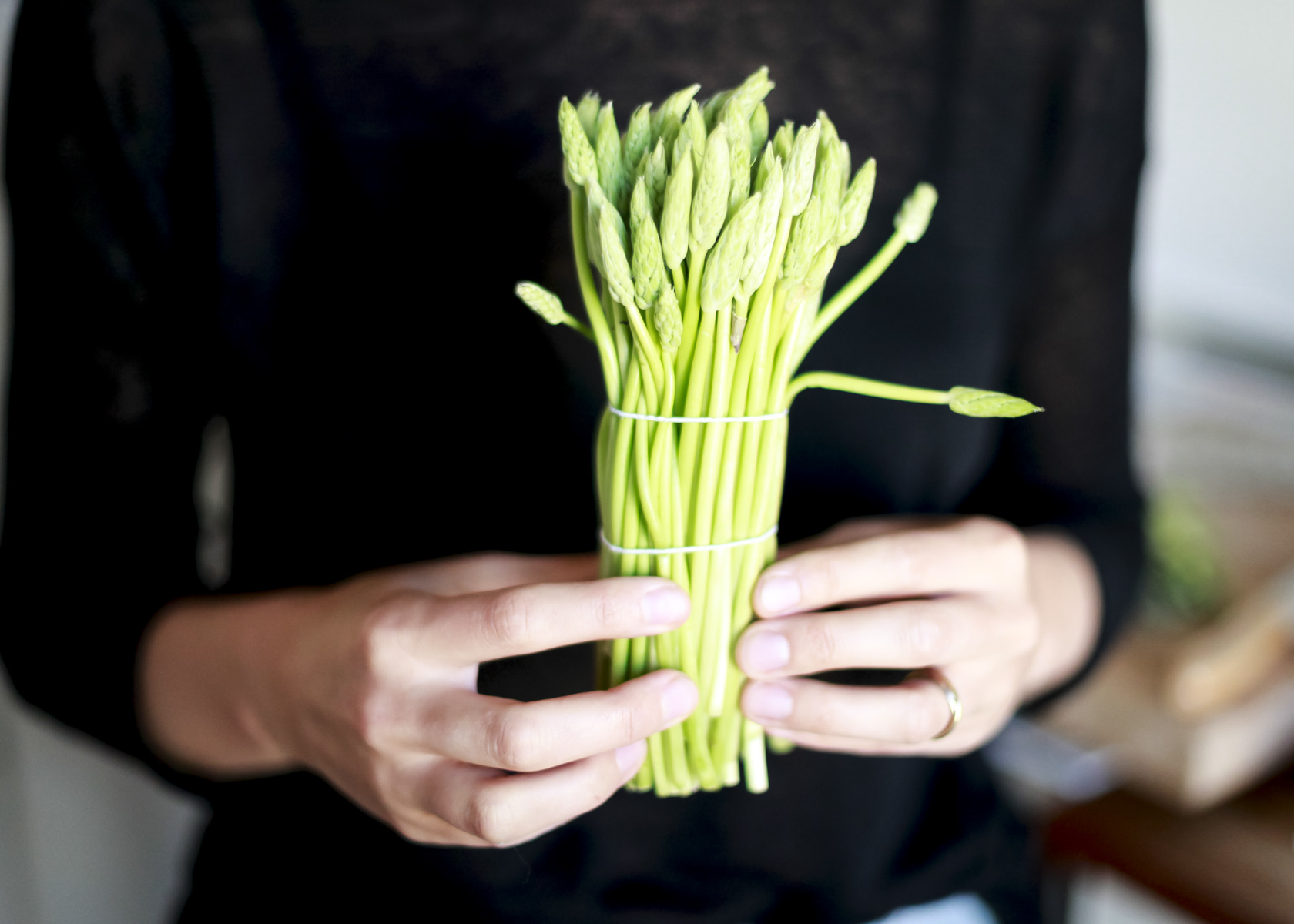 This Winter was my first full Winter in Geneva, and it sometimes felt long, dark.  Untangling the threads of all of my interests, forging a path through what often feels like bramble hasn't been easy, but where there is bramble there is also potential and as I'm submerged in so many shades of green this Spring my eyes no longer see only thorn, but white rose, sweet berry, and even sweet-berry-crumble with a side of raw cream.
The dietary recommendations for Spring, in traditional Chinese medicine, are to fill your plate with shades of green–sweet green, bitter green, pungent green, green that renews, that revitalizes–creating a "personal Spring within".  (Pitchford, 317).  Not a tall order considering the bulk of market stands at the moment: asparagus, green peas, snow peas, sorrel, mâche, spinach, chard, butter-head lettuce, fennel, romanesco, kolhrabi, sage, mint, parsley, thyme–chartreuse, fern-green, hunter-green, jade, and on and on.
Summer, in all its heat and expansiveness, is just a little more than two weeks away.  Soon there will be strawberries, and aubergines, and squash, and tomatoes, stronger legs and warmer waters and a path forged further ahead.
For now, a recipe with many shades of green for nourishing that personal Spring within.
What's your favorite Spring-time green?
Recipe adapted from Ottolenghi's Plenty More
Ingredients
For the salad:

10 asparagus spears, trimmed and sliced diagonally into 3 pieces
100 grams or 2 handfuls green peas, shelled fresh
100 grams or 2 handfuls snow peas, trimmed
1 bunch wild asparagus (optional)
1 bunch sorrel, sliced into ribbons
1 shallot, very thinly sliced
3 tablespoons sesame seeds

For the dressing:

2 tablespoons olive oil
1 teaspoon honey
1 tablespoon apple cider vinegar
pinch salt
Directions
Bring a large pot of water to a boil. Meanwhile, fill a large bowl with very cold water. Once water is boiling, place asparagus in pot and blanch for 3 minutes. Remove from water with a slotted spoon and place in cold water immediately. Repeat this process with green peas (blanch for 5 minutes), snow peas (3 minutes), and wild asparagus (1 minute). Drain everything and pat dry.
Toast sesame seeds in cast-iron skillet on medium heat for 5 minutes or so, or until seeds start to brown.
Mix together oil, honey, vinegar and salt in a small jar, shaking vigorously.
Place the asparagus, green peas, snow peas and wild asparagus in a large bowl. Add sorrel, shallot, sesame seeds and dressing. Mix all together and serve.